Talk Forum and Comments – What You're Saying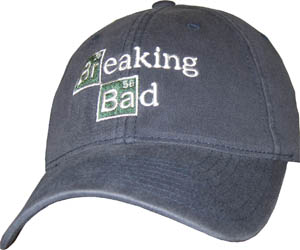 AMCtv.com awards the Talk forum commenters quoted in our weekly "What You're Saying" post with prizes like a Breaking Bad hat (limit one per person).
Fans this week wondered whether Donald would seek revenge on Jesse for his daughter's death, debated Walt's definition of "bad" and discussed the possibility Walt may be getting a new partner in Season 3.
"I think its important to define the difference between what society considers 'bad' and what Walt considers 'bad'. We watch this man as the world corners him and leaves him no other options. People who live a life of crime don't prefer that lifestyle but feel as though its the only option, a necessity. They don't consider it 'bad'. Walt's primary goal has always been to provide for his family. To him, this justifies the lies and deceit." — clayism
"Interesting to think that Donald might go after Jesse. Let's not forget that it was Jane who dragged Jesse into the heroin bit — not that a father would want to hear that about his little girl." — dwt
"Assuming that Walt will keep cooking in S3, he is going to need a source for precursors now that he and Jesse used up all of their methylamine in their 4-day marathon cook session. Perhaps [the assitant] will provide a business connection to purchase/divert the needed chemicals without the risk of another midnight break-in at the local chem supplier?" — ellisdtripp
Log onto the Talk forum to join in any of these conversations or start a Breaking Bad topic of your own.
Read More