Talk Forum and Comments – What You're Saying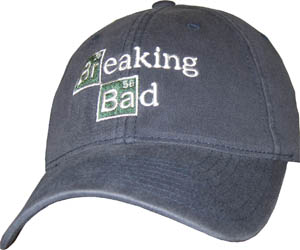 AMCtv.com awards the Talk forum commenters quoted in our weekly "What You're Saying" post with prizes like a Breaking Bad hat (limit one per person).
Fans this discussed their favorite DEA agent Hank Schrader and lumped praise on Breaking Bad's cast.
"I like the idea of Hank breaking bad. The whole bad cop, double cross, insider info thing. Maybe bring in some other dirty cops. I see a lot of different ways that could go. Plus I'd like to see all the internal tension in Hank's character. There's already something going off in his head." — Walter 3
"The only sitcom I enjoy is Malcom in the Middle. Even on the sitcom (which was also the best written ever) you could see Bryan Cranston working things out in his head. That is the part I like the best about Breaking Bad. He can figure out anything. He just needs Jesse to inspire him." — HOOKED
"The other day I was discussing Breaking Bad with my father, who is just as big a fan as I, and he reminded me that Anna Gunn's acting was also just as worthy of Emmy consideration as Bryan Cranston's and Aaron Paul's. While I hadn't realized it before, I agree completely. There are so many brilliant actors, it's hard to keep them all sorted!" — Fulminated Mercury
Log onto the Talk forum to join in any of these conversations or start a Breaking Bad topic of your own.
Read More