Talk Forum and Comments – What You're Saying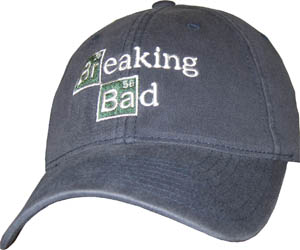 AMCtv.com awards the Talk forum commenters quoted in our weekly "What You're Saying" post with prizes like a Breaking Bad hat (limit one per person).
Fans this week wondered how Walt will handle his partner Jesse and his wife Skyler in Season 3.
"I have a lot of crazy ideas about Walt using the plane crash to fake his death somehow. But I guess there would not be enough time for this, and I can't really think of a way to do it. I think first thing for him to do is hide the money. Then he just has to come up with a good excuse for Skyler." — Tranquility
"I think that Walt doesn't even offer an explanation [to Skyler]. I for one think that Walt gives Jesse his share of the loot once outta rehab and they try and hire new recruits to pull off 1 or 2 more big deals, then Walt plans to shut down and walk away but Gus, Sal etc frame him into having to continue in the business until Walt does away with a big stack of loot for his family." — Deke
"I think that Walt won't be able to keep the guilt inside of him for his part in Jane's overdose. He'll tell Jesse and that will put Jesse at his lowest point, where he'll just go on a binge. Then, because Walt still needs money for his family, he'll have to make and sell it on his own. I'm sure it won't be too long before Walt goes back to Jesse, and apologetically convinces him to continue being his partner." — PhtoChik2514
Log onto the Talk forum to join in any of these conversations or start a Breaking Bad topic of your own.
Read More