Talk Forum and Comments – What You're Saying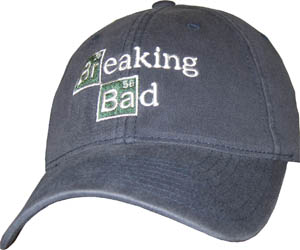 AMCtv.com awards the Talk forum commenters quoted in our weekly "What You're Saying" post with prizes like a Breaking Bad hat (limit one per person).
Fans this week debated Walt's repairs to the foundation of his house in Episode 10, and continued their predictions as to whether or not Walt will tell Jesse about his role in Jane's overdose.
"I am wondering why Walt chopped out the entire floor near his hot water heater and looked around underneath. New place to cook or for cash?" — jenetik
"The new boards and replacing the rot under the house was a device Gilligan used as a way of sending a mirrored analogy for the episode, which as I remember was a rebirth of Walt. Out with the old and in with the new. Referring to the decision to cut out the remaining cancer surgically." — JPB2
"I sure hope that Walt will never tell Jesse about Jane's OD. Jesse would definitely self-destruct. But Walt's guilt is going to be a big issue. Maybe this is where Jane's father will be continuing in the series." — favoriteshow
"I think that Walt will keep a lid on it. However, his poor judgment will lead to worse outcomes for people further away than his family. — Brian
Log onto the Talk forum to join in any of these conversations or start a Breaking Bad topic of your own.
Read More