Talk Forum and Comments – What You're Saying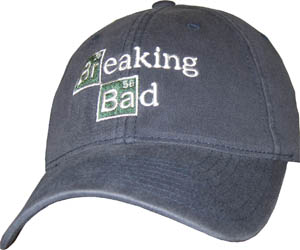 AMCtv.com awards the Talk forum commenters quoted in our weekly "What You're Saying" post with prizes like a Breaking Bad hat (limit one per person).
Fans this week congratulated Bryan Cranston and Lynne Willingham on their Emmy wins, cheered along Aaron Paul and predicted whether or not Walt would tell Jesse about his role in Jane's death.
"Congratulations to Bryan and Lynne. Both awards were well deserved. I'm disappointed to see that Aaron Paul didn't take one home as well (dude earned it), but there's always next time." — Zane
"Aaron's performance was incredible. He brought to life the agony and horror of drug addiction. Aaron, keep up the good work. You are a great actor and you will get your recognition." — lantana104
"What if Walter tells Jesse he could have saved Jane from having an OD? I think Jesse would kill Mr. White for that. You think he will tell him that he saw her having an OD and did nothing?" — Heisenberg
"Of course he could have saved her, but after the blackmailing phone conversation, why would he risk EVERYTHING for her? She was dragging Jesse down the tubes and I think if she hadn't done it herself, he'd have made it happen somehow. He'll never tell Jesse and no one will ever know the truth." — purplesushi
Log onto the Talk forum to join in any of these conversations or start a Breaking Bad topic of your own.
Read More