Awards
Breaking Bad Editor Lynne Willingham Snags Her Second Emmy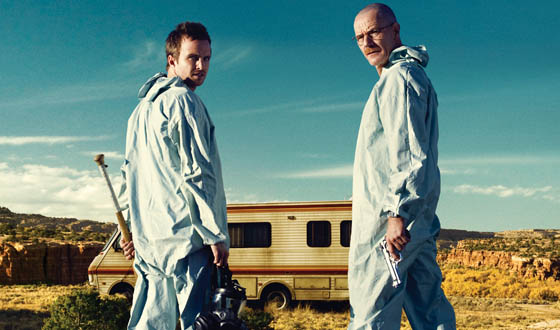 Chalk another one up for Breaking Bad's Emmy-winning editor Lynne Willingham. For the second year in a row, she has picked up an Emmy from the Academy of Television Arts and Sciences for Outstanding Single-Camera Picture Editing For A Drama Series.
The prestigious award was presented tonight at a ceremony in Los Angeles. Willingham beat out 24's Scott Powell, Battlestar Galactica's Andrew Seklir, Julius Ramsay and Michael O'Halloran, Lost's Stephen Semel, Mark Goldman and Chris Nelson and AMC's own Cindy Mollo of Mad Men
Mad Men was also honored at the ceremony, taking home the award for Hairstyling. (Click here for more details.)
Breaking Bad is still eligible for three more Emmys — including best series, best actor (Bryan Cranston) and best supporting actor (Aaron Paul) — at the Primetime ceremony next Sunday.
Click here to read AMCtv.com's recent exclusive interview with Lynne Willingham about the nomination and her work on Season 2.
Read More