Talk Forum and Comments – What You're Saying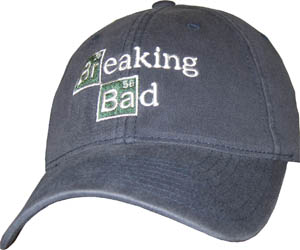 AMCtv.com awards the Talk forum commenters quoted in our weekly "What You're Saying" post with prizes like a Breaking Bad hat.
Fans this week were debating whether Skyler might break bad and wondering if damage from the plane crash will be enough to force Walt to upgrade his ride.
"What if Skyler figures out everything Walt is up to and rather that play games, she wants in? It could happen. Don't tell her everything at once,, just enough to help run the business and clean some money." — debgirl
"Skyler may figure things out but she is out of her element in the meth world. Things are a little easier for her to scheme her way into Teds world and money." — repugnant
"WALT WOULD NEVER LET HER COME INTO HIS WORLD! This would be the one thing that humanizes Walt. We've seen in Season 2 that for Walt there is no going back to his timid, normal, boring self. However, Skyler wanting to get involved is the one thing that would make Walt walk away from it all, something he's not strong enough to do by himself." — Clover904
"I think Walt will get Walt Jr. a Toyota Prius. A very practical and safe car. It will be equipped with a hands only operation. No pedals, just hand operated. For himself, he will buy a Chevy Volt or some other high performance hybrid/electric car. Finally, for Skyler, to lure her back, a hybrid Cadillac Escalade. He will explain away the cost as an insurance settlement/cash for clunkers low interest finance deal." — bullieboi
"I figure he will take up the Cash for Clunkers offer, trade in that blasted hunk of metal for a pickup truck, the offical vehicle on NM." — DebitNM
Log onto the Talk forum to join in any of these conversations or start a Breaking Bad topic of your own.
Read More