Talk Forum and Comments – What You're Saying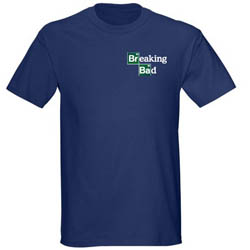 AMCtv.com awards the Talk forum commenters quoted in our weekly "What You're Saying" post with prizes like a Breaking Bad t-shirt or a Breaking Bad poster.
Fans this week wondered who was responsible for Jane's demise and continued their predictions for Season 3.
"Jane was completely self absorbed and was a manipulator. Do you remember how excited she got when Jesse told her about the $480,000.00 that Walt owed him? Jane was all about Jane." – R.W.
"I say Jane and Jesse each eyed each other up and knew what was up, at least subliminally in the first 15 minutes of knowing each other. Stoner chicks tend to take pity on loser guys, so Jane let Jesse rent the apt. Jane and Jesse are equally responsible, it was bound to happen." — gracie
"Jesse will be especially dangerous to himself when he gets out of the center. He will want to use and he will be unable to gauge his tolerance. Also, he will be a threat to Walt. So, he will be at risk from two fronts. I just don't see him making it to the end of the show." — bullieboi
"How about Walt having to run from Hank, who now knows who is Heisenberg and he comes to get Walt and Walt runs for the Mexico border and gets across. A time span of Walt having to survive in Mexico through the help of some local people, he finds the Mexican cartel and offers to make Blue Sky for them for trading a home and car and spending money to live on." — Lindas555
Log onto the Talk forum to join in any of these conversations or start a Breaking Bad topic of your own.
Read More