Press
The Los Angeles Times, USA Today Toast Breaking Bad and Aaron Paul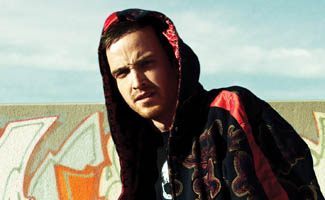 The news yesterday of AMC's 23 Emmy award nominations — 5 of which belong to Breaking Bad — had publications across the country praising Vince Gilligan's drama and co-star Aaron Paul, who is celebrating his first-ever nomination.
The Los Angeles Times toasted the nods, pointing out that AMC made television history for the second year in a row, exceeding its 20 nominations last year. "More notable," the Times's Maria Elena Fernandez writes, "is that both of its original dramas, Mad Men and Breaking Bad, managed to secure nominations for outstanding drama, pushing the network past such competitors as USA, FX and TNT, which air some of the most popular series in basic cable."
"It was such a crazy idea when I came up with it," Breaking Bad creator Vince Gilligan told the Times. "And then AMC came along — before 'Mad Men' was on the air — and they went after it with such gusto and intelligence. I still can't believe it."
Aaron Paul admitted he was "freaking out" a bit when he heard he'd been nominated for his role as Jesse Pinkman, saying that "everyone involved in this show, we all know that this is such a special part of TV history… I just love this series, and I love the way that the viewers are all pulling for [Jesse]. It means a lot to me."
USA Today, too, spoke to Paul about his nomination: "It doesn't seem real," the actor admitted. When asked what he'll do to celebrate the momentous occasion, Paul said, "I think I'm going to have moments of silence and also moments of freaking out, screaming and jumping up and down."
The awards ceremony will be held on Sun., Sep. 13 in Los Angeles and broadcast on CBS.
Read More