Uncategorized
Win a Breaking Bad Hoodie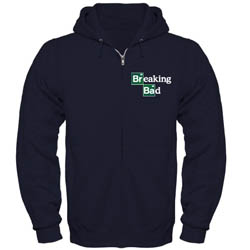 Want to dress like Jesse (or at least come close)? Here's your chance to be the proud owner of a Breaking Bad zip-up hoodie. Tell us: How would you interpret Walt's reaction to his son vomiting in the pool?
We'll randomly pick a winner from the comments below and award a sweatshirt.
We're giving away a hoodie every week, so be sure to check the Breaking Bad blog for this week's winner and next week's question.
Read More