Video
You Could Be On Breaking Bad – Last Week of Voting!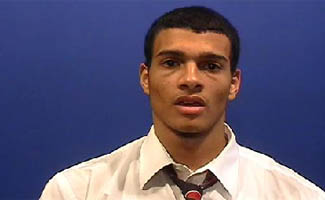 The heat is on! In less than a week the voting closes, and one finalist will win $1,000 and a walk-on role on Breaking Bad Season 3. Right now the top spot belongs to one of our youngest bad-breakers, Gadi Respes. The high school senior has got a deadly 80-vote lead on the second place up-and-comer, Derrick Collins. But even for those on the bottom right now, cracking into the top ten is as easy as mustering 138 votes. Jane Parsons and Chad Nikolaus are a mere 20 and 27 votes away respectively — can they rally the troops to their cause?
We viewers still have the power to affect the outcome of the contest, since our votes help determine which videos will catch Vince Gilligan's eye after the polls close next Monday at 5PM | 4C. Don't just sit on the sidelines; if there's a finalist video you prefer, now is the time to lend your support.
Click here to view the contest page.
Read More