Uncategorized
Q&A – Peter Medak (Episode 6 Director)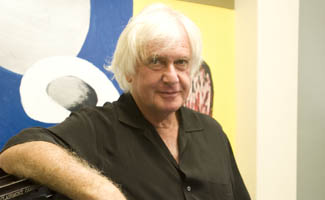 The Episode 6 director discusses bringing Baltimore drug culture to Albuquerque and the weight of Bryan Cranston's stare in AMCtv.com's exclusive interview.
Q: You've directed some pretty terrifying movies, like The Changeling. Did you find those experiences useful in directing this episode?
A: Some of my movies are outrageous and over the top, so perhaps that gave me experience in pulling the best things out of the actors. When I met with Vince Gilligan, he said, "I just want your vision. What I have seen in your movies, that's enough." It's more difficult for a director to fit into an episode than one might think — there are very strict borderlines for what is required. You have to fit into the mold. But once I saw Bryan's episode ["Seven Thirty-Seven"], it gave me a great idea of how to squeeze myself into it without changing the show dramatically.
Q: You've also directed episodes of The Wire and Homicide: Life on the Streets. What did you learn about drug culture that you were able to use for Breaking Bad?
A: I don't think I would have done Breaking Bad were it not for those shows. They were my first insight into American drug culture, and now that whole world just fascinates me. I went on several raids in Baltimore with the police where they caught like 80 or 90 drug peddlers. When you see those things, you learn all their hand signs and exchanges. Plus, just before I did Breaking Bad I made a film called Sex and Lies in Sin City, which takes place in Las Vegas and deals with heroin addiction. So I learned what it's like to smoke heroin, how to do it, what's the best way to depict it. By the time I got to Breaking Bad, it was easy!
Q: Do you see any similarities between Bubbles — The Wire's signature druggie — and Spooge?
A: Actually I think Jesse is more similar to Bubbles. They both have that same kind of druggie, neurotic, explosive mentality where he could be completely tender one minute, and the next minute go crazy. And that's what these guys are really like — you never know when they're going to hug you, kiss you or kill you. When those druggies are in the living room and Jesse starts yelling and screaming at them, he goes right to the edge of himself. And then when the kid comes in he becomes something completely different.
Q: You shot on location at the junkies' house. How much of the filth there was staged and how much did you find?
A: The place was dreadful, but so worth it. We borrowed that location from a couple of ladies. The house was overstuffed. We probably cleaned it out for the first time in a decade. There were newspapers in there from like a hundred years ago. We removed so many boxes and all the existing furniture, and then brought in the stuff we wanted and added the smog to make it look dirty. So the crew basically cleaned the house, dirtied it, and then cleaned it again. The frightening thing about looking for locations is, you walk into peoples' lives trying to shoot on location, knock on their door, and you see the conditions they're really living in.
Q: As a new director to the show, did you watch the Season 1 scenes between Walt and Gretchen to help inform their confrontation?
A: Interestingly enough, I didn't. Before I did the show I'd never seen any of it, so I looked at the Pilot and a couple of the other shows. But I though it was good to go into it fresh. The actors know their characters so deeply and what was loaded up prior to that scene, and I just went with it. What the show is really about is the things which are not being said in it. Most of the performance between the two of them is in their looks. I said to Bryan, just keep staring longer than you think you have to. Give it another beat. It was the same in the classroom scene when he talks to the kids about H. Tracy Hall. I wanted his pauses to be purposely over-long, because the aggravation of his whole life is in those pauses.
Read More