Video
Q&A – John Dahl (Episode 4 Director)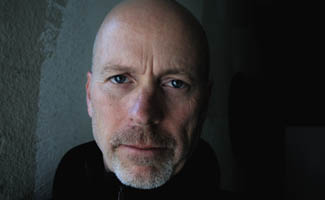 The Episode 4 director talks about the power of contrasts, a porta-potty as metaphor and the dangers of blowing out his actors' vocal chords in AMCtv.com's exclusive interview.
Q: How did you approach directing this episode?
A: Nothing new or different, really. I wanted to make sure I gave [Vince and his writers] the best visualized version of their script they could possibly get. It was all the fun of directing without all the politics: It's someone else's script, and you get to come in and hit the ground, then take off and you're gone having made it feel like another great episode of Breaking Bad.
Q: Talk about the relationship between Jesse and Walt in this episode — particularly when they're fighting in the RV.
A: That scene is tense, because you have Walt as this authority figure — a teacher and a parent. The other character is a student, but also a business partner. Each has his own precipice to deal with. Generally when you do a scene like that you know you need to give the actors enough space to give a great performance. My job was to keep it simple and let the focus be on the performance and not on the mechanics of the scene. The power of a scene like that is where they get to go wild and tear each other up. You let them explore a range of emotions — let it explode, then pull it in closer and closer. Although you do have to be careful in those scenes because people start blowing out their vocal cords.
Q: This episode also features a lot of tension between Walt and Skyler. How did you achieve that?
A: Part of the fun of watching Breaking Bad is that you're watching a tragedy unfold. In L.A., we have helicopters always flying around filming a car being chased at 90 miles an hour. You're certain the end is gruesome, but you can't pull your eyes away. In the couch scene with Gunn and Cranston, you have two great actors just taking out their swords and stabbing each other. Through expressions, you see Walt moment by moment struggling with how much to tell his wife. And you see the moment when he realizes, "No. I can't go there." Filming it was like capturing lightning in a bottle.
Q: How was the scene where Jesse falls through the porta-potty conceived?
A: Originally, Jesse was supposed to jump the fence and get attacked by a junkyard dog, then barely escape into the RV before getting his leg chewed up. Dogs are expensive and hard to deal with, so we were looking for creative alternatives. Across the street there was a storage yard with about five outhouses in it. Vince said, "Why don't we use an outhouse?" It ended up better, because Jesse had to be soaked in that disgusting blue stuff for the rest of the episode, which offered that extra level of meaning.
Q: Jesse actually went ballistic a few times in this episode. How was it to watch that unfold?
A: Jesse's story is built on contrasts. He's this conniving shyster of a kid, but Paul also brings pathos to that part. Somehow you hate to see Jesse do these things to himself. When the movers are taking boxes from his kitchen, you see him hit what seems to be rock bottom — but then his performance gets even more intense, and that long, hard fall is powerful. I love the contrast between Jesse's life and the old band mate's life: They used to be the same, and look what life has handed to them.
Read More