Video
Video – Episode 9 Sneak Peek, Inside Episode 8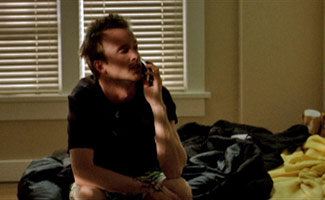 Watch and learn as Walt gives Jesse an undeniable reason to cook meth for four days straight in this sneak peek of Episode 9, "4 Days Out," which airs Sun., May 3 at 10PM | 9C. This video is no longer available.
Then, go behind the scenes with Inside Breaking Bad for Episode 8, "Better Call Saul," where Bryan Cranston and Dean Norris talk about the shifting dynamic of Walt and Hank's relationship, and Vince Gilligan sheds some light on the brilliant but sleazy Saul Goodman.
And don't forget that you can also now watch this week's episode (or catch up on previous Season 2 episodes) in a matter of minutes with our video episode recaps.
Read More