Talk Forum – What You're Saying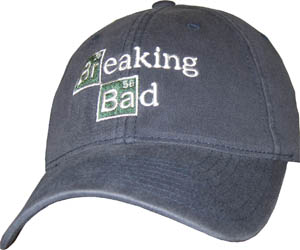 Throughout Breaking Bad Season 2, AMCtv.com will award Talk forum commenters quoted in our weekly "What You're Saying" post with prizes like a Breaking Bad baseball hat or a Breaking Bad poster (limit one per person).
Fans were speculating this week on what Skyler's reaction might be if she were to find out just what exactly Walt's been up to, and whether or not she's being sympathetic to his condition.
• "She just might be so high on her horse that she will completely abandon him. I am wondering though if Walt can somehow sell her on the fact that this is the only way he can make enough money before he is gone that he can still 'provide.'" — Jayyness
• "She's gonna want to spit in his face and get as far away from him as possible. But then, she will probably realize what's done is done: The bad guys are coming, their lives are in severe danger, and this is just another hurdle that they must face in their married life together." — bigfreakinnaz
• "Walt is going to flip to the dark side completely. He has to make his family completely safe. He has to make that money. There are going to be others on his turf and that is not going to bode well for all involved. He might even push Skyler away just so that she is not in harm's way." — laz3000
• "Skyler seems to me to be the most insensitive. She doesn't seem able to empathize with her husband's health and career disappointments. She doesn't appear to love him no matter what. That can be frustrating." — Blackdogg
• "I actually disagree that Skyler is being insensitive, unsympathetic or unloving. I find her to be just the opposite. However Walt's behavior, which she has no way to comprehend, is leading her to be suspicious." — john in portland
Log onto the Talk forum to join in any of these conversations, discuss Sunday's all-new episode or start a Breaking Bad topic of your own.
Read More