Interviews
Q&A – Raymond Cruz (Tuco)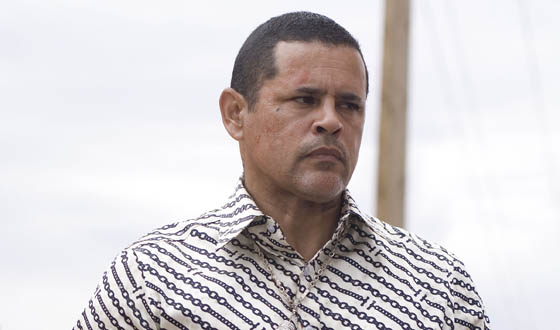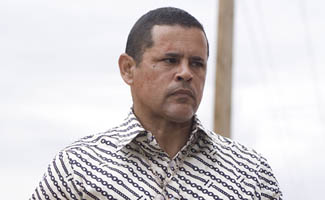 Raymond Cruz explains why his Breaking Bad character had to die, what he'd cook while hanging out in the desert and why he'll never forget playing Tuco in AMCtv.com's exclusive interview.
Q: How did you find out Tuco was going to die?
A: I asked them to kill me. Honestly, I wasn't looking forward to coming back and doing the part. [Laughs]. It's really difficult to pull off. They were like, "We want you to come back and do eight more episodes." And I said, "No. I'll do one more and that's it. You guys have to kill me." They're like, "We never heard of an actor that wanted to die." And I'm like, "You don't understand. This part's really hard."
Q: How did you feel about the way he went down?
A: I love how they did it. Some people are hard to kill. I think it would be really hard to kill this character if you just didn't do it violently and swiftly. The shootout was pretty big and it was a good direct hit. He was willing to face it and he knew it was coming.
Q: In Episode 2, we find out that Tuco cares about someone — even as he's messing with Walt and Jesse.
A: Right! Dare I say love? For me, it's over. Checkmate. I'm gonna kill them. But I want to watch them squirm. I want to watch them suffer. And then I have to protect my relationship with my uncle who is very vulnerable. I make burritos, try to feed him and comfort him. And all of that is filtered through the gauze of a drug-induced paranoid. So yeah, it's really difficult.
Q: In your own life, do you like to cook?
A: Yeah. One of my favorite dishes to grill is a real thick pork chop. I use some of my mom's homemade green chile. I'll put it on a bed of lettuce with a grilled jalapeno or a small green chile, take it to the point just before it starts to cook completely through and I'll top it with my mom's chile and a couple slices of cheese. Man, it's the best thing ever. Then you cook a small can of chile con queso with tomato sauce and onions and cheese. Man, it's good. Am I making you hungry?
Q: Yes!
A: Growing up there were 5 kids and we were happy to take turns cooking dinner. I cook a really good breakfast too.
Q: Is there any part of Tuco that you'll take with you?
A: The thing that I take away from doing the part, honestly, is the experience of being able to test boundaries on television — see how far you can push something. You think at any moment the director is going to pull you back and say, "Hey you can't go that far." But with this part, given the dictates of the character, it gave me free reign. I've never experienced anything like that on television before. The closest thing I could think of was when I did this movie, Training Day , with Denzel Washington. We did a scene in the house with a lot of energy, but still that was only for a brief moment. This was so sustained for a long period of time. I think I was very fortunate to have that earlier experience, to get an idea of how far you can go. You're testing your own physical and emotional mental limits.
Q: Did you sustain any injuries this season?
A: I almost broke my nose on the first episode. I wear these boxing gloves around my neck and they have weight to them. When we did the fight scene they swung up and hit me right in the face and broke off the chain — that's how hard it hit me. I strained a tendon in my left arm from when I was carrying the guy at the beginning. The gun must have weighed about 190 pounds. I try to stay in the best physical shape that I can because I do most of my own stunts. It looks amazing if you can do it, but I don't advocate it because you always get injured.
Q: Did you get to keep the platinum grill?
A: They gave it to me. They encased it in Lucite and they gave me the grill as a parting gift. I have it on top of my mantle.
Q: So, you did take a part of Tuco with you.
A: Yeah. That and the strained tendon.
Read More