Video
Video – Episode 4 Sneak Peek, Inside Episode 3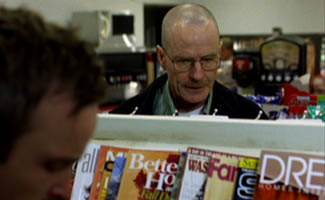 Catch a glimpse of what's around the corner for Walt and Jesse with a sneak peek of Episode 4, "Down," which airs Sun., Mar. 29 at 10PM | 9C. This video is no longer available.
Then, go behind the scenes with Inside Breaking Bad for Episode 3, "Bit by a Dead Bee," where series creator Vince Gilligan explains how Bryan Cranston made the leap from being "emotionally naked" to baring it all on the screen.
Want to get even more in depth with Season 2? With our new video episode recaps you can relive the drama of each episode in less time than it takes Walt to strip down to his skivvies.
Read More