Video
Video – Episode 3 Sneak Peek, Inside Episode 2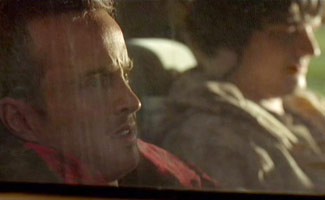 Looking to get further in depth with Season 2? Well, take a sneak peek at Episode 3, "Bit By A Dead Bee," which airs Sun., Mar. 22 at 10PM | 9C. This video is no longer available.
Next, go behind the scenes with Inside Breaking Bad for Episode 2, "Grilled," where Anna Gunn and Betsy Brandt explore the chemistry that makes their sisterhood work.
Need more? Check out Cop Talk With Dean Norris, where Breaking Bad's star DEA agent talks to real-life police officers about such "hard-hitting" topics as donuts and stakeout take-out.
Read More