Interviews
Q&A – Robb Wilson King (Production Designer)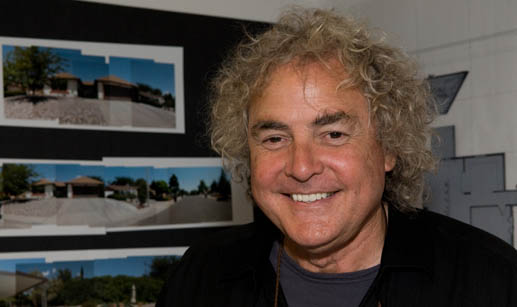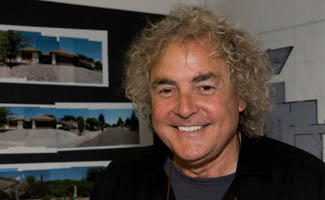 Breaking Bad's production designer Robb Wilson King talks about grounding the show's mythical plot in visual reality, Albuquerque's tweaky atmosphere and how to build a 9th floor DEA office in three weeks.
Q: You wrote recently that one of the most important jobs you have on Breaking Bad is grounding the visuals in reality.

A: It's so important that we are real. We travel the fine line between reality and myth — Walt is a mythical character at this point, and we want to keep him that way. But we can't allow ourselves to get something in there that doesn't have some truth to it.
Q: How do those signature shots, like the one from the point of view of the bathtub, fit in?
A: The motivation there is to keep you in the movie, to delight you, to jar you into a certain sensibility that keeps it interesting. But even in doing that, you're taking great chances that you'll lose the viewer if you get too weird — we never want to breach the truth. Even though the camera is looking abstractly at something to get the emotional impact of it, it blends with the tweakiness of the story. We're creating our own reality, and hopefully it works.
Q: Does shooting in Albuquerque enhance that tweakiness?
A: Who knew that this place called Albuquerque would find such a story being so at home with itself? As a designer, that's been my greatest pleasure. I've been able to mine all of these things here that virtually nobody has ever seen before. We have the ability to be outside in each episode, really using the landscape, choosing the colors, using the tweakiness of this place to our advantage. It's given me a pretty rich tapestry to work with.
Q: How much of what we see is Albuquerque, and how much have you built yourself?
A: The ultimate thing is to balance it — to use what's there and add what I call "hyper-reality" to it. So you're grounded by the beauty of the landscape, and at the same time you insert these colors — these beautiful okras, perhaps, that allow you to perimeter your people. Rarely do we shoot a place the way it is, but that keeps our vocabulary alive. If you really look at these episodes, they're full of little details that you discover.
Q: Do you have a defined color palette for the show?
A: We all love green here — particularly for Walt [Laughs]. Initially our color palette was organic and earth-toned. It was also very important to create a warm enough color for our universe so that the actors felt real in it. The White house, for example: You had to feel that family had been there for a long time, and it was real for them. We built it in two weeks for the pilot and it's still sitting there. That said, the trajectory of color is very important as the story unfolds, and we go from a brighter universe into a more solemn universe. We still contain ourselves in our own color palette, but we darken it up because the mood is changing, and you want to make sure you're going with the character.
Q: What was the most challenging set for you to build for Season 2?
A: There's an iconic building in Albuquerque — the city's first skyscraper, 14 stories, which was built in the '50s. And we had a chance to take over the whole 9th floor for our new DEA set, and it's perfect because it shows the roofline of the whole downtown. So in the span of three weeks, we gutted the whole floor and designed an interior that had moving walls, using only one elevator that was only 7 feet tall. You figure out the materials you'd need to do that and have it look good. That was certainly one of our great feats this season, and it's something that keeps us honest: When we're at the DEA, we enjoy every one of those shots.
Read More