Uncategorized
Q&A: Betsy Brandt (Marie Schrader)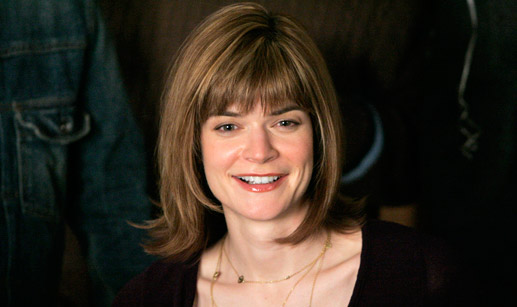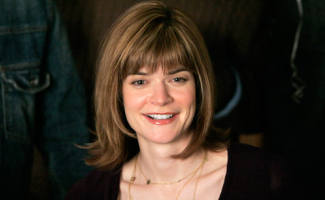 Breaking Bad's Betsy Brandt reflects on sibling rivalry and her obsession with shoes in an exclusive interview with AMC.
Q: How do you view your character?
A: The first time we meet Marie she's just an unpleasant bitch. But there's more to her than that. I think we're seeing more of it now that she would be there for her family. But it's all about her. If she were an actor, it would be 'Blah, Blah, Blah, My line.' I really do love her, though. I know no one else does, but I do. Some actors, they always want their characters to be likable. And I do not roll like that.
Q: It seems like there's an antagonistic relationship between Marie and Skyler.
A: Oh yes. I have an older sister and there's quite an age difference between us, but we used to share a room, lucky her. I was a fourth-grader and she was in college, and she'd be up journaling every night and I would make scratchy sounds on my sheets to annoy her. And she'd say, 'Betsy, stop it.' I'd go, 'What?" as if I weren't doing anything. And I would just ask her questions and she'd say, "I'm not going to answer you if you ask me any more.' So I have some personal experience in that regard.
Q: What do you think of Marie stealing those shoes?
A: I did not steal the shoes, I traded them. I was talking to Bryan Cranston about it, and I said, 'It's not stealing if you should have it.'
Q: Are you a shoe fanatic in real life?
A: Oh God yes. Oh goodness yes. Yes. When I was in Italy I took a train to a different city just to get a pair of shoes. I was in Vicenza and I think I was on my way into Venice, but we stopped at Padova just to get off the train, get my shoes and continue. I had literally no other interest in seeing Padova. I still have the shoes.
Q: Have you ever stolen any?
A: No, of course not. But I have a thing for small spoons – like demitasse spoons. A couple of them from restaurants may have found their way into my purse. That is my one weird thing. Of course now that I have a small child, I don't do it any more. But I have friends who, when they travel, will get them for me. People give me little oyster spoons, caviar spoons. They're like, 'Oh I saw this spoon and thought of you!' The first one was from Air Portugal, and it was just the coolest little spoon. I use it to feed my daughter her baby food.
Q: You have a strong background in theater — something you share with Anna Gunn.
A: You know, we actually worked together I don't know how many years ago on a new play reading for Beth Henley. And it is fun to talk to her about theater — it's fun to talk to her anyways because she's just such a great actor. But some people don't care about theater, so it's great that Anna has an appreciation for it.
Q: Do you prefer theater or television?
A: I love opening night and I love doing plays. But one of my favorite parts about doing a play or working on a new play is rehearsal. And working on television, even moreso than movies, it has that feeling to me where you can do it again right away. You can change your performance, tweak it, make it better, talk about it. I like that. It's funny, this group, when we shot the intervention scene for episode five, it just reminded me of watching really great theater. Being in it was like doing it, and it had that same electricity. Sometimes you don't get that when you're doing film.
Read More