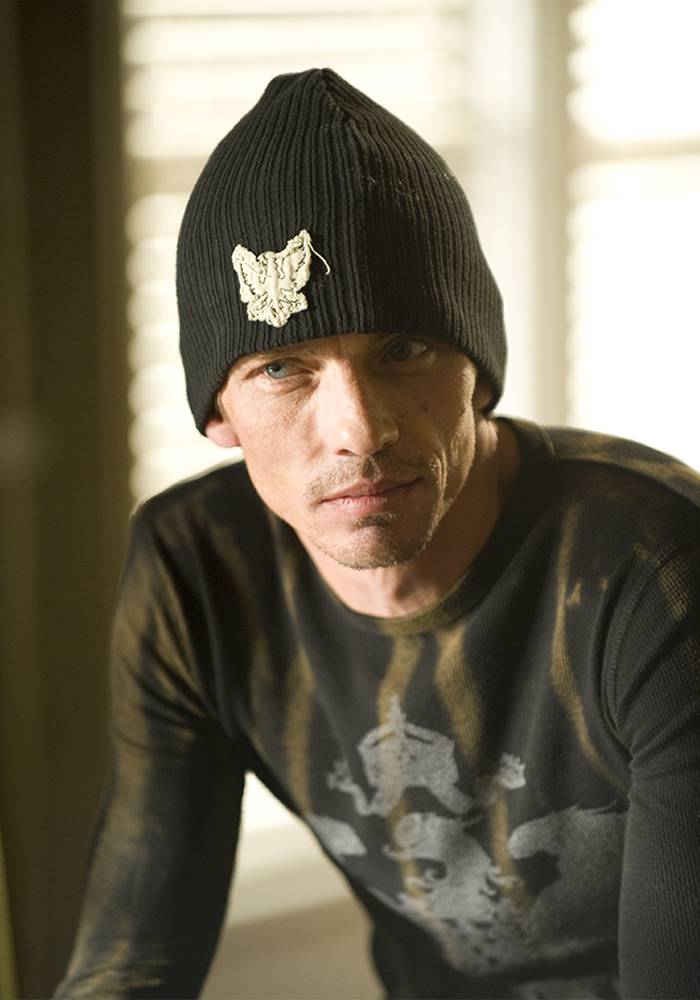 Skinny Pete is one of Jesse's closest friends. Early on, Skinny hooks Jesse up with Tuco Salamanca, a high-level drug distributor he met in jail. The meeting goes poorly: Tuco steals Jesse's meth and beats him up.

After Hank Schrader kills Tuco in a shootout, Walt and Jesse begin distributing meth on their own. Jesse, in charge of the street operation, enlists Skinny Pete and two other friends, Combo and Badger, as dealers. A couple of junkies steal meth from Skinny, but his reputation stays intact thanks to a rumor that Jesse retaliated by crushing one junkie's head with an ATM.

The operation goes well, until Badger gets busted and Combo is murdered for invading a rival gang's turf. Afraid of being murdered or sent back to prison, Skinny quits dealing and informs Jesse that he's lost his street cred because everyone found out that Jesse didn't kill the junkie after all.

Skinny agrees to deal again after Jesse starts skimming excess meth from Gus' superlab. Pretending to be in recovery, Skinny and Badger attend Jesse's NA meetings and slyly hype the blue meth. However, the two begin following the 12-step program for real and can't bring themselves to undermine addicts attempting to stay clean.

To numb himself after shooting Gale Boetticher, Jesse begins using meth more heavily -- and tempts Skinny Pete and Badger back into using, too. Jesse craves still more distraction, so he throws a multi-day raging party that wears out even his two hardcore friends.

Later on, Jesse enlists Skinny Pete and Badger to buy four giant roadie cases to house his new mobile lab. When they ask Jesse to be included in the new operation, he hesitates… then turns them down.

Charles Baker never gets recognized as Skinny Pete.

A gifted chameleon, Baker has taken on a variety of transformational roles, such as a man attacked by an alien-infected raccoon in Splinter, a soul-stealing demon in Mechanical Grave, and, of course, everyone's favorite meth-addicted thug, Skinny Pete. Baker was initially cast for one episode, but his role was expanded to recurring.

This led to more opportunities, including his casting as Charlie in Terrence Malick's highly anticipated upcoming untitled project. He can also be seen in HBO's multiple award winning film, Temple Grandin, as Billy, a ranch hand who befriends Temple (Claire Danes). Baker played Monkey John in the CBS mini-series, Comanche Moon.

He has appeared as a guest star on numerous television shows, of which some include In Plain Sight, Prison Break, The Good Guys, 187-Detroit and Chase.

Currently, Baker is starring in two films on the festival circuit: Odds or Evens, portraying a once-paralyzed suicidal man who is cured when he tries to kill himself. In Knife, his character is hell-bent on vengeance.

Baker likes to tackle parts that take advantage of his extensive training under legendary mime, Johnny Simons. Baker is a classically trained theatre actor, singer, and musician.

Baker is listed on imdb's 20 Rising Star Texas Actors to Watch out For. He currently resides in Texas with his family.