Colman's Cocktails
Bottomless Brunch at Colman's: Learn How to Make a Bulleit Black Manhattan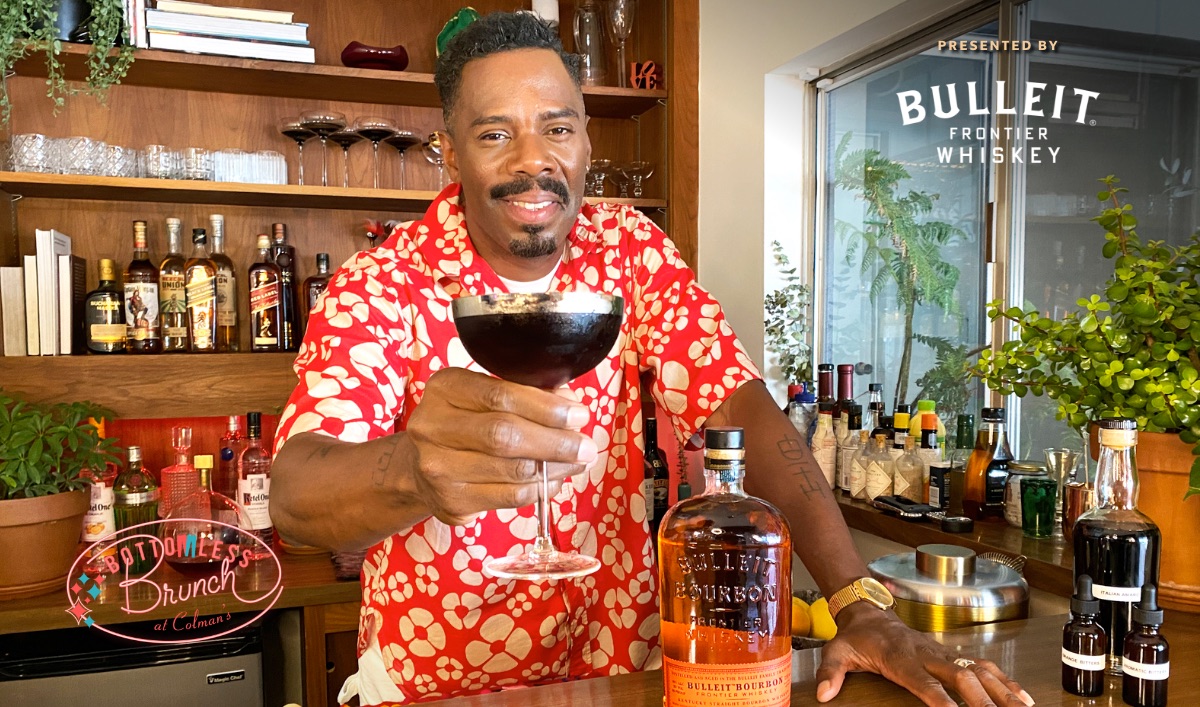 Most of you bourbon drinkers are familiar with the Manhattan. This week's Bottomless Brunch at Colman's teaches us how to put a twist on the classic cocktail with one that Colman's former Fear the Walking Dead co-star Kim Dickens says, "feels like a snowy night in Manhattan."
The drink in question is the Bulleit Black Manhattan. It's a no-nonsense cocktail. No shaking, no muddling — just the ingredients and a stir at the end are what make this one special. With the incorporation of herbal elements like Italian Amaro and orange bitters, you're going to want to take in every ingredient as you go.
Ingredients
1 oz Bulleit Bourbon whiskey

0.5 oz Italian Amaro

1 dash aromatic bitters

1 dash orange bitters

1 maraschino cherry, for garnish
Recipe
Step 1: Add Amaro and both bitters, and then the whiskey.
Step 2: Stir vigorously for 30 seconds.
Step 3: Strain into a coupe glass.
Step 4: Add the cherry.
Enjoy, and as always, please drink responsibly.
Get more recipes and learn when new episodes become available on the Fear the Walking Dead Facebook, Instagram and Twitter pages.
Read More