Blog
You Wouldn't Believe the "Hours of Minutiae" That Go Into Every Better Call Saul Episode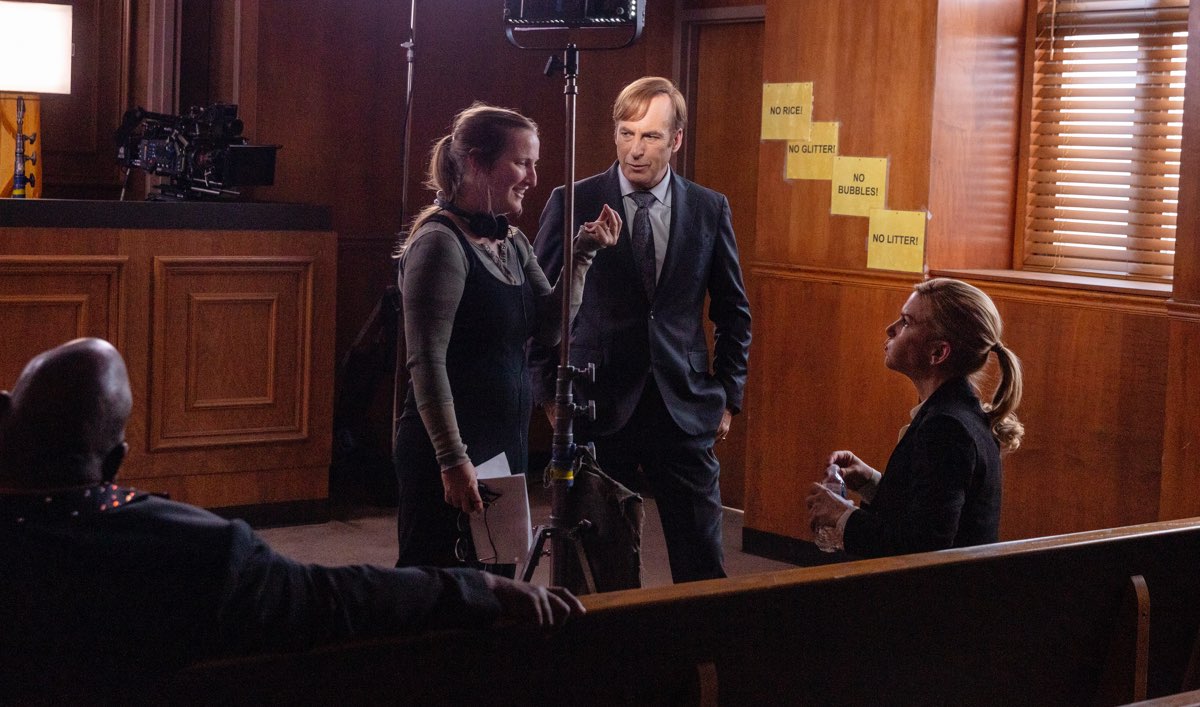 Viewers of Breaking Bad and Better Call Saul can attest to the obvious thoughtfulness that goes into the characters and storylines. When viewers weren't sure if Chuck was really dead at the end of Season 3, Peter Gould quickly clarified in an interview with Variety: "I will say that we try to avoid something that we call "schmuck bait." Which, to us — the term means making it look like something really big happened to get people to keep watching, and then as soon as they keep watching you take it off the table."
While Chuck's death is a major part of the Better Call Saul story and a signifiant example of just how careful the creators are with what they present to their viewers, this level of thoughtfulness trickles down into even the smallest of details.
Listen Now: The Cast and Creators Go Inside Episode 7
"We're talking about everything — about is the door open or closed, why is it open. We talked at length about Kim and Jimmy facing one another in the court room and how that would come to play," reveals Executive Producer and Director Melissa Bernstein in the latest Insider Podcast as she describes the detailed nature of prep for episodes, including tone meetings that can last the majority of the day.
Join Bernstein, Vince Gilligan, Peter Gould, Bob Odenkirk, and more of the cast and creators as they discuss the work that goes into bringing you new episodes every week. Plus, watch the latest full episode available now on amc.com and AMC apps for mobile and devices.
Don't miss new episodes every Monday night 9/8c. To stay up-to-date with all the latest news, sign up for the Better Call Saul Insiders Club.
Read More