Blog
The Two Sides of Kim Wexler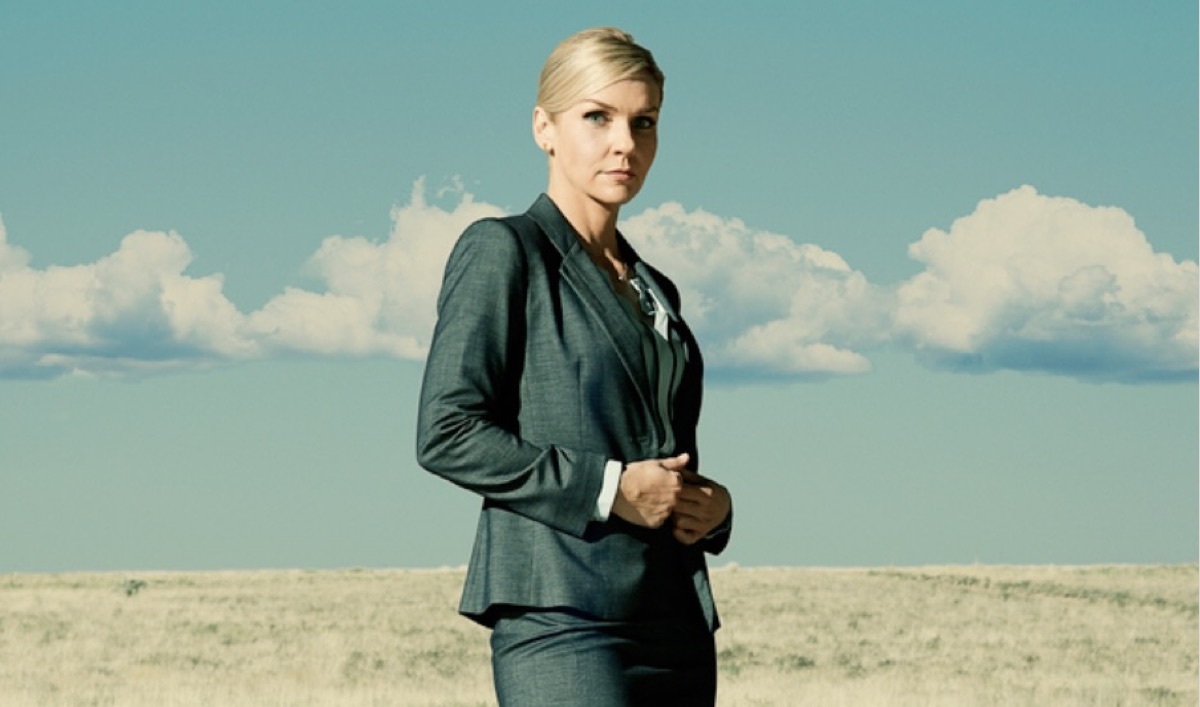 Kim Wexler is a consummate professional who has worked her way up to being a respected lawyer, now a senior partner at Schweikart & Cokely. As the years have passed, we've gotten to see beyond the buttoned-up, tough exterior that she so often wears. We've learned that Kim has another side — one that more closely aligns with the morally flexible ways of Jimmy McGill and one that starkly contradicts the do-gooder lawyer. These are the two sides to Kim Wexler.
If being a high-performing lawyer wasn't enough, she has also committed herself to pro bono work — even working out a deal to have one day off a week with her Schweikart & Cokely partners so that she can commit herself to those less fortunate. When Jimmy came to her for help when Huell was arrested, for assaulting an undercover P.O., Kim chose to help despite her obvious reservations about it.
While her career is built on helping others, she also rarely passes up a good con. At times she's even been known to take on a fake persona — the Giselle to Jimmy's Viktor — to pull them off. Like the time that Viktor and Giselle played a naive couple interested in the financial investment services of Ken Wins — a terrible guy they overheard on the phone while sitting at a bar. They were never really interested in his services, though. They just wanted to trick him into eating the bill for a very pricey bottle of tequila. This also happens to be Kim's first con:
She's proud. So proud, in fact, that when she made the decision to leave HHM and go out on her own, she insisted on paying the company back for what they had spent putting her through law school. It became a tense war between Kim and her soon-to-be former boss Howard Hamlin, but Kim won, as she usually does. This scene between her and Howard is the moment that set that very war over tuition into motion.
But Kim isn't too proud to date Jimmy McGill. The guy from the mailroom. The guy who dyed his hair blonde and created a fake logo for a billboard that would resemble HHM's just a little too much. When Howard gets Jimmy to take the billboard down, he's only stepping further into Jimmy's ploy. As Kim watches from the sidelines, we get our first, subtle look at just how much she adores Jimmy. Hear Rhea Seehorn and the rest of the cast and creators break down this telling moment.
Kim is a committed partner. The one that stood by Jimmy despite his brother Chuck's insistence that he needed to be stopped. Chuck may be Jimmy's brother, but he is also one of the partners at HHM where Kim started her career. She looked up to him, so to disregard his concerning views of his own brother speaks volumes for Kim's dedication to Jimmy.
But she also stood by him to a fault. Even going as far standing up to Chuck when he was accusing Jimmy of manipulating records to sabotage Chuck's representation of Mesa Verde, a large client for HHM. Chuck begs her to see Jimmy for who he is, but instead she comes to Jimmy's defense, cutting Chuck down in the process.
It's clear that as Kim's desire to do good grows, so does her instinct to find smart and creative ways to accomplish that good. But there's a reason that Peter Gould is "worried about Kim," and that's because these dueling sides of her personality can only co-exist for so long, especially when she's leaning on Saul Goodman for help.
In an effort to do right by a lonely old man about to lose his home, Kim enlists Saul to represent him. The only problem is that this man is standing on the land of Kim's largest client — Mesa Verde — and they're the ones that want him gone. Watch as Kim shares the awkward news with her client in this clip from the latest episode:
New episodes of Better Call Saul air every Monday night at 9/8c. To stay up-to-date with all the latest news, sign up for the Better Call Saul Insiders Club.
Read More