Video
Stream Now — How Does Kim Handle Being Scammed by Saul?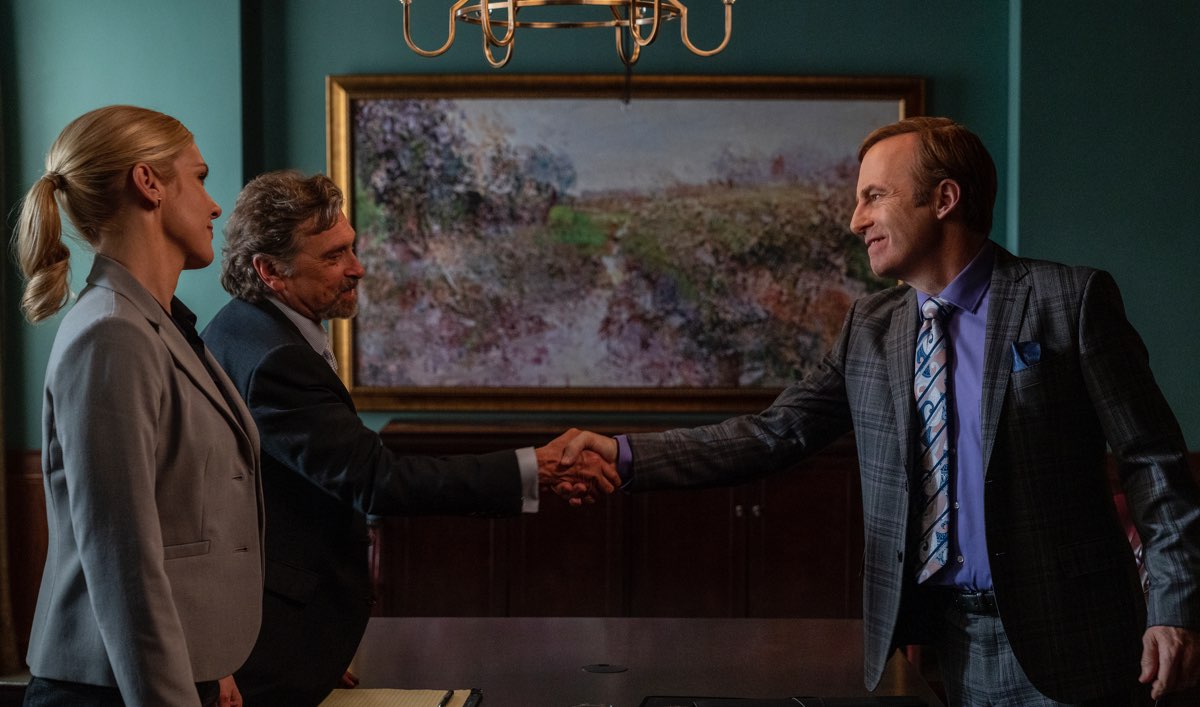 Kim and Jimmy have been working on a plan to resolve the Mesa Verde dispute with Mr. Acker in a way that can make everyone happy — let Mr. Acker keep his land, or at least get solid compensation for it, and Mesa Verde will still have a plot to build their call center. This of course requires a little dirty work, including Jimmy representing Mr. Acker despite it being a clear conflict of interest. So when Kim has a change of heart, it's not too surprising. But when Jimmy uses his momentum to create a plan of his own, well, no one saw that coming — especially Kim.
The time comes for Saul, Mr. Acker's lawyer, to meet with Mesa Verde and their representation, including Kim of course. As Saul sits across from the well-established team, Kim never could predict what he's about to unleash.
How does Kim handle being scammed by Saul? You'll have to watch to find out. Stream the all-new episode available now on amc.com and AMC apps for mobile and devices.
New episodes every Monday at 9/8c. To stay up-to-date with all the latest news, sign up for the Better Call Saul Insiders Club.
Read More