Blog
Saul Goodman and Hank Schrader's First Face Off — Stream Episode 3 Now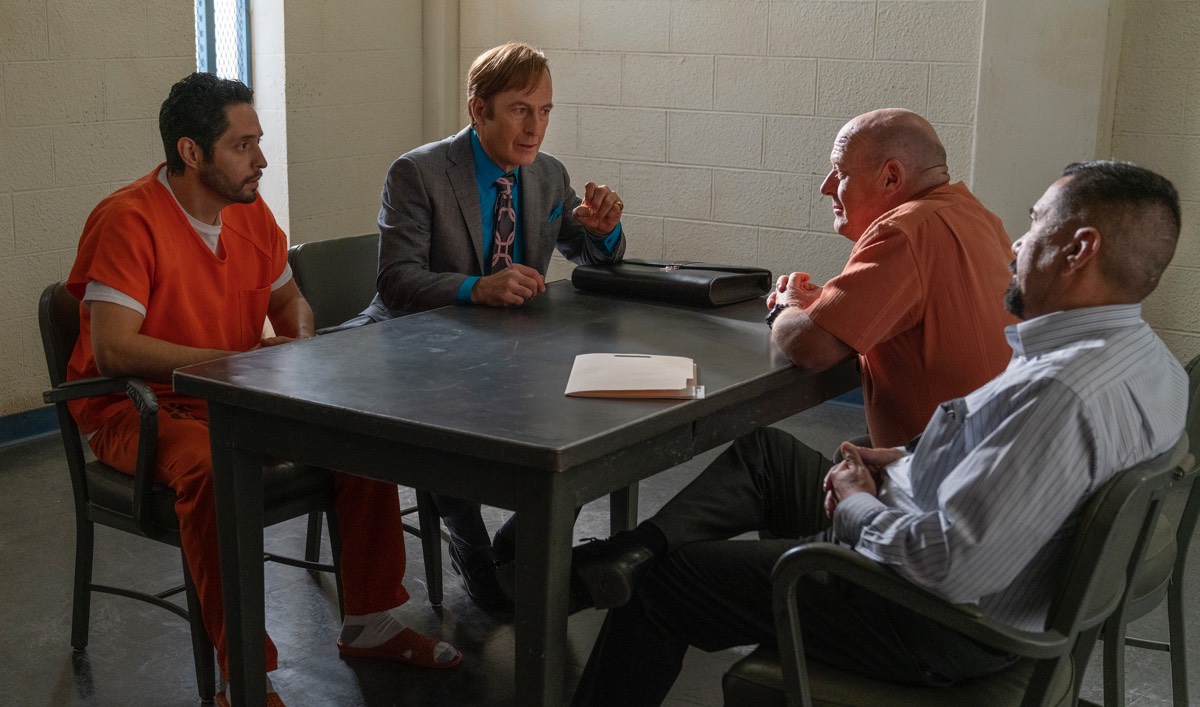 The clients are rolling in for Saul Goodman, and unfortunately for him, one of those clients is the cartel. When Lalo asks Saul to fix his issue — Krazy-8 being locked up and under investigation — Saul finds his crafty words fall flat on this particular criminal. And off to the jailhouse he goes to work his magic.
But getting Krazy-8 out of jail isn't the tough part; it's the bigger plan Lalo has in mind. And while Saul's con-man ways prepare him for this job better than anybody, no one predicted the DEA would be showing up. Enter Hank Schrader and Steve Gomez — and the duo's first-ever meeting with Saul Goodman.
Don't miss this legendary moment. Stream Episode 3 now on amc.com and AMC apps for mobile and devices.
New episodes air every Monday night at 9/8c. To stay up-to-date with all the latest news, sign up for the Better Call Saul Insiders Club.
Read More