Blog
Season 5 Premiere Sneak Peek — Can Jimmy Convince Kim That Being Saul Is a Good Idea?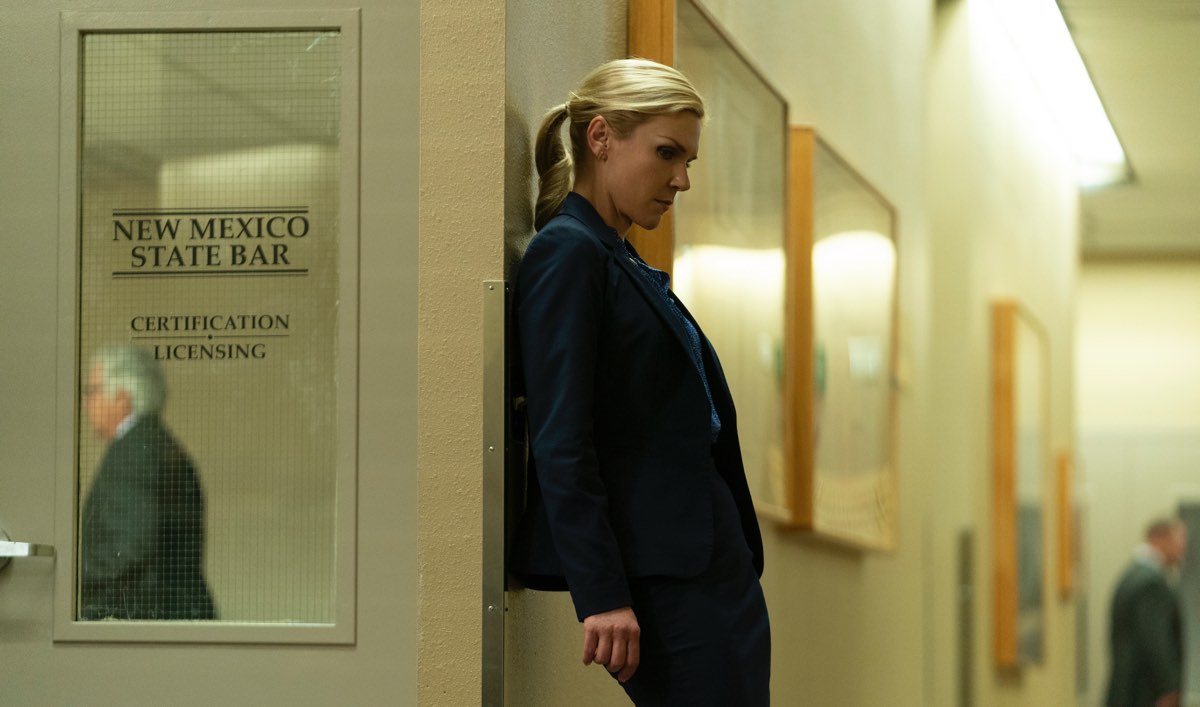 Remember the last time you saw Kim? She was standing in shock after watching Jimmy move the board responsible for reinstating his legal license to tears. Hell, she was moved to tears. But when Kim realized Jimmy's performance was just that — that his emotional words about his dead brother Chuck had been nothing more than a ploy — there was a look of uncertainty in her eyes. It was almost as if she was asking; Do I really know who this man is?
Unfortunately for Kim, she may not know him at all. That's because, on the heels of his victory, Jimmy is going all in and practicing law as Saul Goodman. And we think it's safe to say Kim doesn't like it.
As you can see in the sneak peek from Sunday's Season 5 premiere of Better Call Saul below, Kim, who had been quietly watching on in mild horror, finally speaks up when she fully learns what Jimmy is up to. As for how she's handling it? It's (not) all good, man.
Watch a Sneak Peek of the Season 5 Premiere:
Relive the biggest moments from Season 4 before the fifth season premieres with a two-night event beginning Sunday, Feb. 23 at 10/9c, with the second episode airing in the show's regular timeslot on Monday, Feb. 24 at 9/8c.
To stay up-to-date with all the latest news, sign up for the Better Call Saul Insiders Club.
Read More