Video
How to Catch Up on Better Call Saul Season 4 Before the Show Returns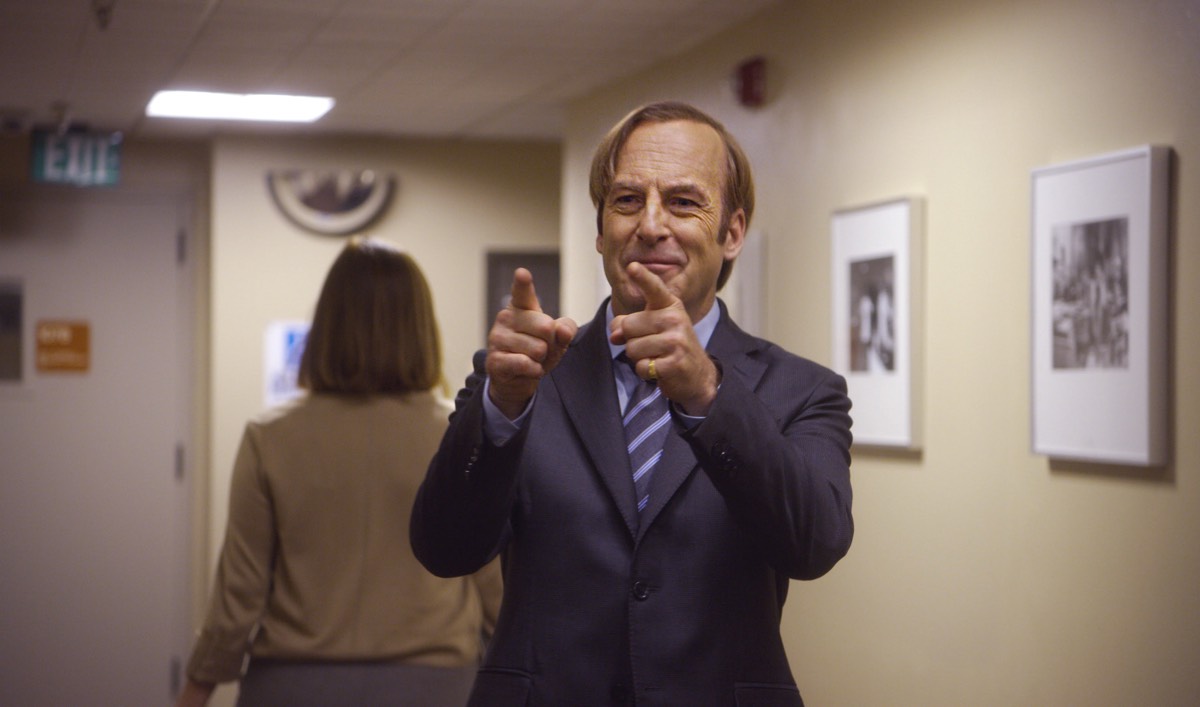 The much-anticipated Season 5 premiere of Better Call Saul is less than a week away. And as we prepare for Jimmy to jump into his Saul Goodman persona with both feet in Season 5, it's worthwhile to revisit just how he got to this point.
For those looking for a full Season 4 rewatch, the latest season is now available now on Netflix. (Seasons 1-3 are also available for the most dedicated.) If Netflix isn'f for you, you can also purchase all four seasons on iTunes, Google Play, Amazon, and Xbox.
Season 4 began with Jimmy learning of his brother Chuck's death, which impacted the younger McGill brother in a significant way — even if he would never admit it. Their ugly legal battle in Season 3 led to Jimmy's one-year suspension from practicing law, which left Jimmy with plenty of time on his hands. Struggling to make ends meet, Jimmy started selling burner cell phones to likely criminals. When some of those criminals stepped out of line, he was forced to give them a warning (which lucky for us meant the return of Huell). And it was in these moments, of doing whatever he had to in order to make ends meet, and protect himself, that glimpses of Saul began to emerge.
But it wasn't just Jimmy who went further down down a dark path in Season 4. Mike, Gus, and Nacho are on journeys of their own. And while what leads each of them toward the dark is personal, they soon find themselves in a very similar world.
If you haven't got time to binge the previous season, never fear. We've boiled all the action down in this handy five-minute recap, which should refresh your recollection enough to be ready to go on premiere night. Revisit all the biggest moments of Season 4 below:
While we may not know where the final season will take Jimmy, we know that his inevitable step to practice law as "Saul Goodman," will create profound waves of change for everyone in his orbit, especially Kim, who we last saw in shock after watching Jimmy scam the board responsible for re-instating his law license. Watch this Season 5 sneak peek to see just how quickly Kim begins to question Jimmy's choices. Not s'all good, man!
Better Call Saul's fifth season premieres with a two-night event beginning Sunday, Feb. 23 at 10/9c, with the second episode airing in the show's regular timeslot on Monday, Feb. 24 at 9/8c. To stay up-to-date with all the latest news, sign up for the Better Call Saul Insiders Club.
Read More