Video
Jimmy's Putting the Pieces of His Life Back Together in Better Call Saul Season 5 Poster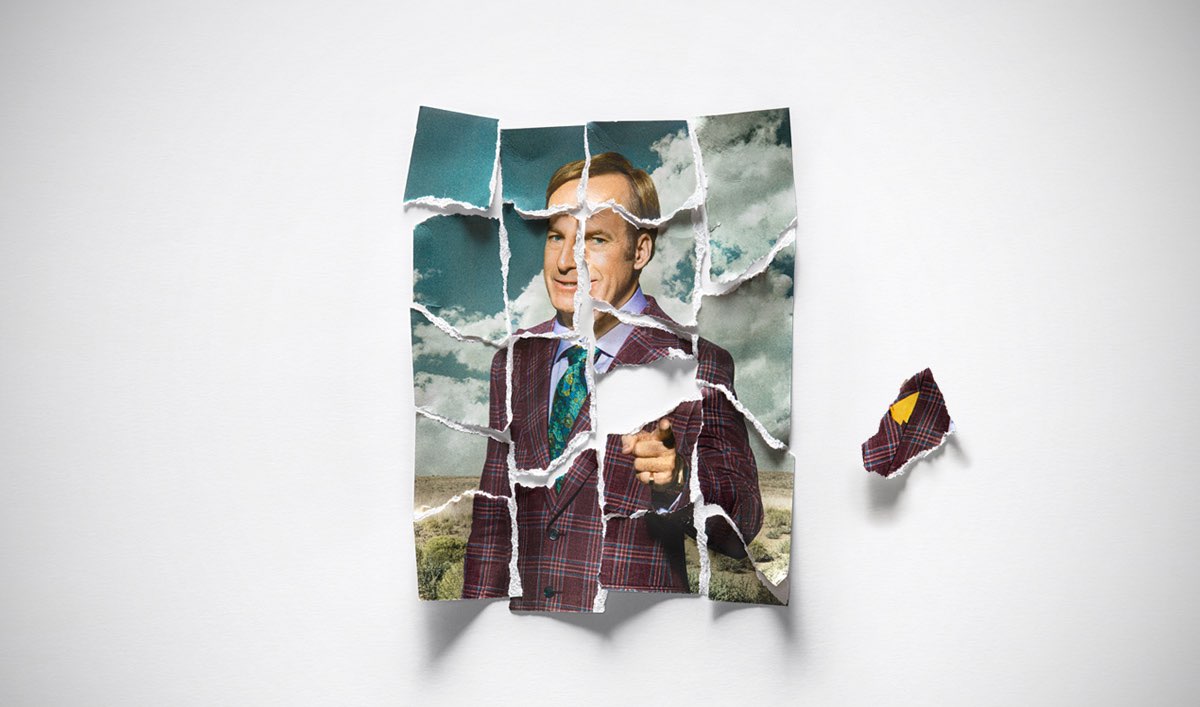 Today, AMC released the official poster art for the highly anticipated fifth season of Better Call Saul, and it looks like Jimmy is putting himself back together.
After facing an uphill battle to regain his law license in Season 4, Jimmy McGill now has decided to take on the world as Saul Goodman. But in order to do that, he'll have to build his new persona piece by piece — and it looks like there might be a few missing links. (Check out the full-size poster here.)
Needless to say, Jimmy's transformation into Saul will create unexpected and profound waves of change for those in his orbit. But for those who've been waiting for Jimmy's Breaking Bad alter ego to come to life, Season 5 promises to be an explosive, exciting journey. And from the look of things in the brand-new teaser below, there are plenty of potential clients in Albuquerque ready to call on Saul Goodman.
Season 5 returns with a special two-night premiere beginning on Sunday, February 23 at 10/9c, with the second episode airing the following night, Monday February 24, in the show's regular timeslot at 9/8c.
To stay up-to-date with all the latest news, sign up for the Better Call Saul Insiders Club.
Read More