Press
Bob Odenkirk Teases Season 5 to THR; TV Guide's Chat With Giancarlo Esposito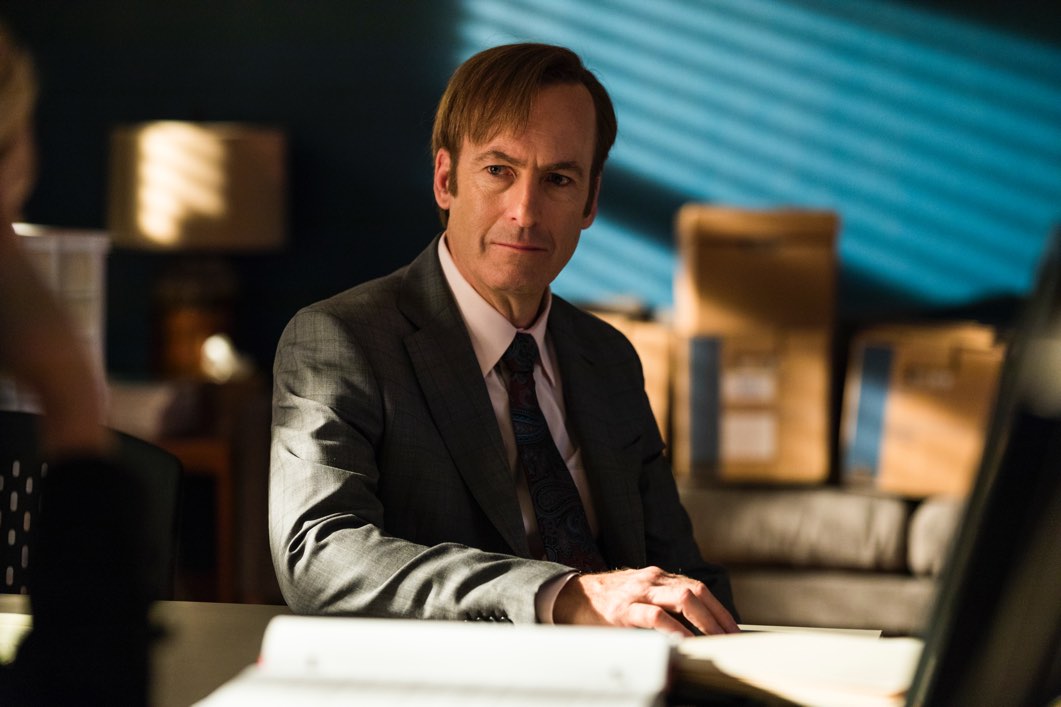 This week, Bob Odenkirk teases Season 5 to The Hollywood Reporter, while TV Guide chats with Giancarlo Esposito about his Emmy nomination. Plus, Paste ranks Better Call Saul one of the best shows available on Netflix. Read on for more:
• Teasing Season 5 to The Hollywood Reporter, Bob Odenkirk says, "This very slow buildup as we go up the roller-coaster ramp and then, it starts going downhill, it just cannot stop. And that's where we are in Season 5, which we're shooting right now. Season 5 is just everything's on fire, and it's just burning down around us."
• Giancarlo Esposito tells TV Guide that Gus is "one of the most complicated villains ever on television, but he wants us to know that he will stop at nothing. But you also see a part of him that's fair and even, and I believe it's not unjust that Hector is in the position that he is."
• Paste, ranking Better Call Saul one of the 100 best shows on Netflix, calls it "the beginning of a tragic and hilarious tale that would start to take on the scope of an epic Russian novel" and says it's "accomplished the nearly impossible, by expanding upon the source material of Breaking Bad with dynamic and sometimes heartbreaking results."
• Speaking with the Los Angeles Times, Bob Odenkirk says he hopes that Gene "finds some degree of…equilibrium where he's not always yearning and striving and falling short every day. Or maybe Saul's just too angry inside and has to hurt other people. We'll see where it goes."
• Asked about his Emmy nod by Entertainment Tonight, Giancarlo Esposito says, "It is an honor. I feel like I've already won, especially this year. I was not in expectation of any kind of nomination. I had a really clean energy surrounding it."
• Screen Rant observes, "Breaking Bad viewers were excited to see Mike Ehrmantraut return for Better Call Saul, because not only did he get more screentime, but he also received a proper backstory."
To stay up-to-date with all the latest news, sign up for the Better Call Saul Insiders Club.
Read More