Press
Vanity Fair Interviews Rhea Seehorn; Vulture on Saul's TCA Award Nod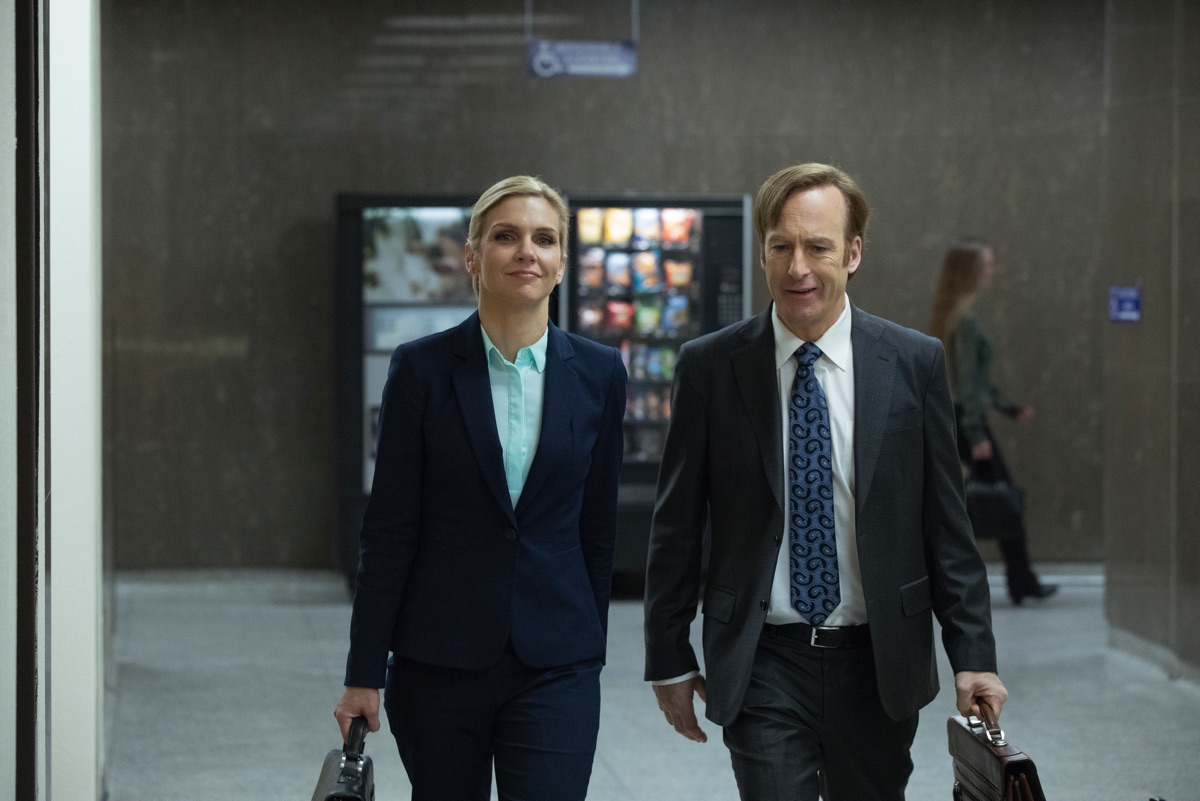 This week, Vanity Fair interviews Rhea Seehorn, while Vulture reports that Better Call Saul is nominated for a TCA Award. Plus, The Walking Dead's Angela Kang talks about why writers love Saul. Read on for more:
• Rhea Seehorn tells Vanity Fair this is the question she'd like to ask Kim: "Why is it you so desperately need a vise grip on keeping order in the world, and saving people? What's going on?"
• Vulture reports that Better Call Saul has received a nomination from the TV Critics Association for a TCA Award in the category of Outstanding Achievement in Drama.
• The Walking Dead's Angela Kang tells Variety that Better Call Saul is "one of the few shows that seems to be universally beloved by writers, for good reason. The character work, the plotting, the tone are all so artful and entertaining."
• The Hollywood Reporter contends that Bob Odenkirk is "a lock" for an Emmy nod, "as he continues to transition his Better Call Saul character from well-intentioned Jimmy McGill to the soulless huckster we met on Breaking Bad."
• Deadline interviews Peter Gould, who says of Kim that "as time went on, we realized that she is central to Jimmy's world and she's become more and more central as it goes on, which worries us."
• Looking to Gus and Mike's Season 5 relationship, Giancarlo Esposito explains to TheWrap, "Certainly, things will be strained, and Mike hasn't given his allegiance over to Gus completely."
• IndieWire says this of Better Call Saul: "With quiet consistency fueled by the narrative engine of a perpetually ticking clock, Saul belongs to a rare class of sequel that dares to challenge its predecessor — in this case, Breaking Bad — for quality."
• Previewing next month's Emmy nominations, IndieWire says, "You can't deny Bob Odenkirk's comedy credentials…and all of that makes the actor's journey as Saul Goodman née Jimmy McGill so cutting. Forever the clown, Odenkirk makes the Shakespearean tragedy of his character that much more visceral."
• IndieWire adds, "Rhea Seehorn has never been nominated for Better Call Saul, which is appalling, given that the series would not work without her steely, but not unyielding, presence."
• Rhea Seehorn muses to Vulture, "People practicing law often encounter great difficulties when they realize they are not arguing about who the better person is. That is definitely a struggle that Kim has been on in a while."
• According to io9, Marvel Studios' Kevin Feige calls Better Call Saul "a wonderful example of a prequel that almost completely stands on its own apart from Breaking Bad because it informs you about so many things you didn't know about before."
To stay up-to-date with all the latest news, sign up for the Better Call Saul Insiders Club.
Read More