Press
TVLine Calls Saul One of Decade's Best; Rolling Stone Says Saul Deserves Emmy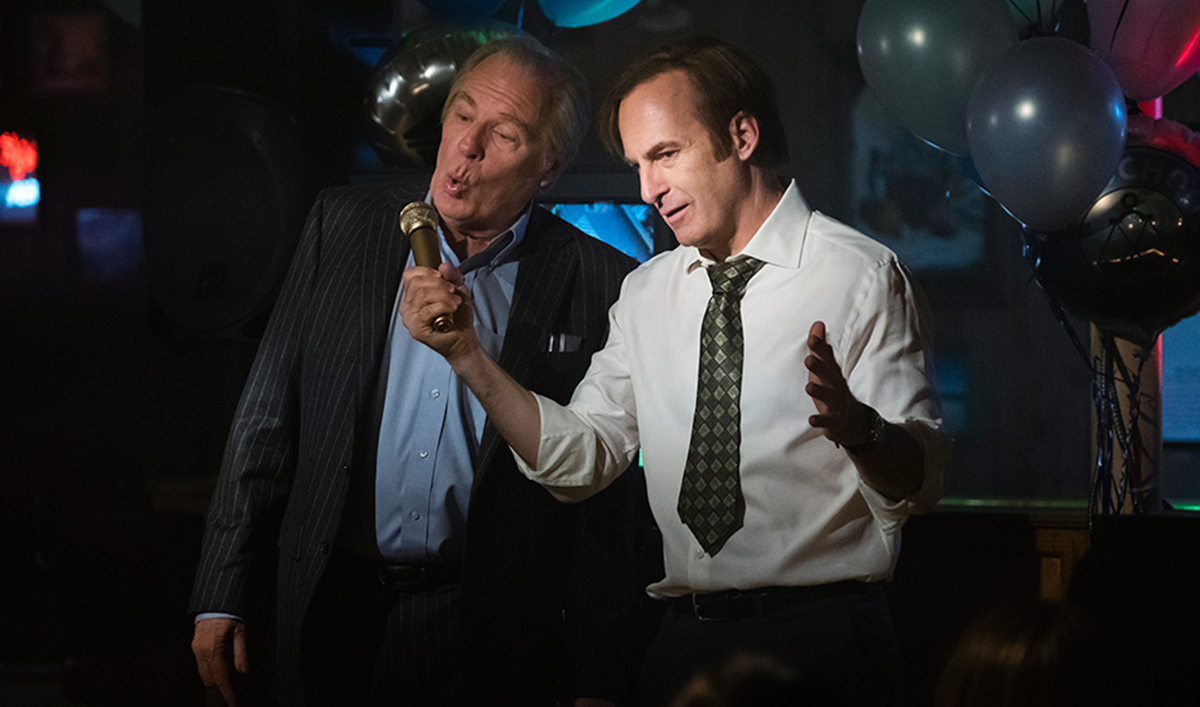 This week, TVLine calls Better Call Saul one of the decade's best, while Rolling Stone wants a Best Drama Emmy for the show. Plus, Rhea Seehorn talks about Kim and Jimmy with the Los Angeles Times. Read on for more:
• Better Call Saul is one of TVLine's best drama series of the decade: "Saul really soars when it breaks new ground, especially in Jimmy's complicated bonds with brother Chuck and fellow attorney/girlfriend Kim Wexler. It's not Breaking Bad, it's true… it might be even better."
• Rolling Stone wants an Outstanding Drama Series Emmy for the show because "it's past time that the understated, underrated and wildly entertaining Breaking Bad prequel, Better Call Saul, joins its parent show in the winners' circle."
• Rhea Seehorn poses these questions to the Los Angeles Times: "Would Jimmy have become Saul if he never met Kim? Would Kim's trajectory be the same, different, or how would it be different if she never met Jimmy? They're good questions that I think are quite philosophical and interesting to think about."
• Bob Odenkirk tells the Los Angeles Times that Saul's "an awful guy and he's a user and a con man and selfish and … and then they really went all in on making him incredibly likable and down-to-earth and needy and kind of fractured and delicate almost inside. And you feel bad for this guy. I mean, they did a wonderful job. That's all the writing."
• TV Guide includes Jimmy saying, "S'all good, man!" in its list of the best TV quotes this season.
• Bob Odenkirk shares with The Hollywood Reporter, "Working opposite Bryan Cranston was a gift: the ease that he exhibited with losing himself in a character, the sense of surrendering your own sense of your own world and your own self to a character's world was a wonderful energy to be around and to try to emulate."
• Gold Derby lists four reasons why Better Call Saul "could slip into a Best Drama Series victory at the 2019 Emmys for AMC."
• TVLine names Rhea Seehorn one of its dream Emmy nominees, calling Season 4 "her strongest season yet, with Kim watching in horror as the Jimmy she thought she knew slipped through her fingers."
• CarterMatt wants an Emmy nod for Rhea Seehorn: "How Seehorn hasn't been recognized more by the Emmys for playing Kim Wexler is truly baffling, especially since we are talking about someone who is so fully-formed and complicated."
• Bob Odenkirk is one of TVLine's dream Emmy nominees because Season 4 "saw Jimmy McGill take his final, fateful steps toward becoming Saul Goodman, and Odenkirk deftly played every note of his agonizingly tragic downfall."
• Speaking with The Hollywood Reporter, Bob Odenkirk calls Saul "a very one-dimensional person, relatively — by his own choice. He's chosen to live in the world as just one aspect of his personality. It's a compartmentalization that people do to protect a damaged part of themselves."
To stay up-to-date with all the latest news, sign up for the Better Call Saul Insiders Club.
Read More