Press
Rhea Seehorn Talks to Vulture; Saul Named One of Decade's Best by IndieWire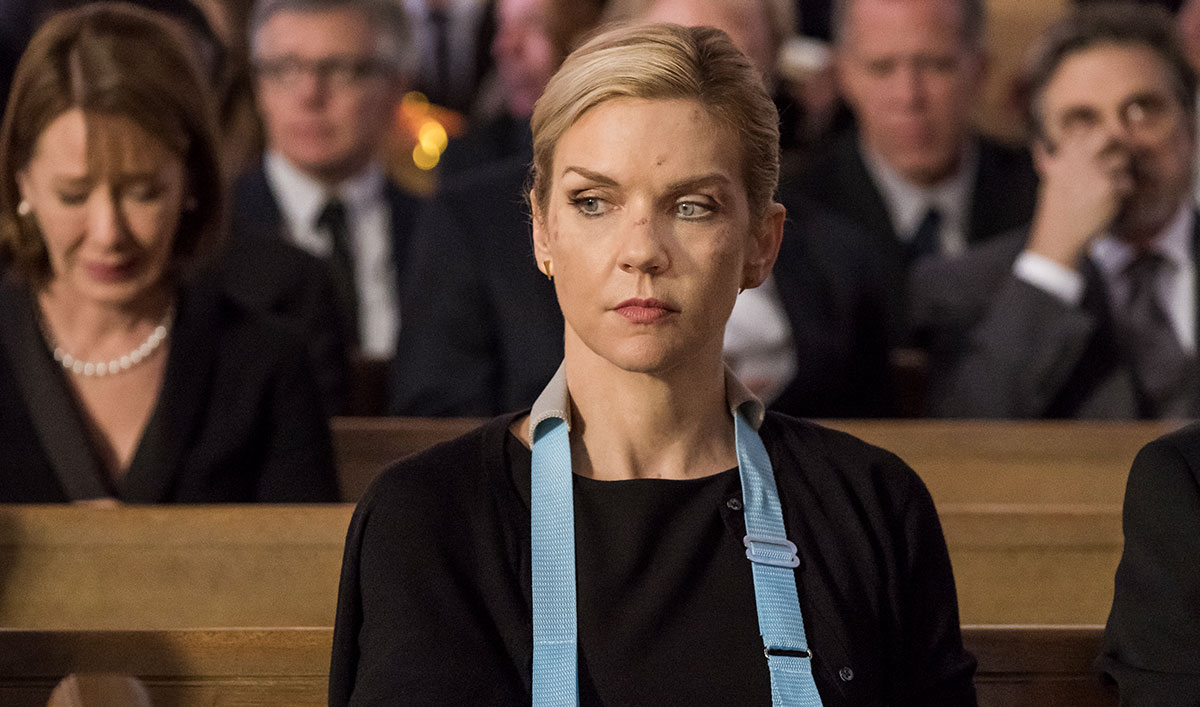 This week, Rhea Seehorn speaks with Vulture, while IndieWire names Better Call Saul one of the decade's best. Plus, TVLine is lobbying for an Emmy nomination for the show. Read on for more:
• Discussing Season 5, Rhea Seehorn tells Vulture, "I can tell you that I am still surprised by the scripts. They are constantly evolving, these characters, mine included, and none of them ever feel stuck."
• Indiewire's list of the decade's best TV shows includes Better Call Saul: "The story of Jimmy McGill's (Bob Odenkirk) transformation into skeevy criminal lawyer Saul Goodman of Breaking Bad fame is an emotionally heavy one, but it is a tale that is elevated by impeccable pacing and superb character development."
• TVLine wants an Emmy nod for the show: "Jimmy McGill creeps closer and closer to becoming Saul Goodman, AMC's Breaking Bad spinoff just keeps getting better and better."
• Peter Gould reveals to The Hollywood Reporter that the show's writers room relies a lot on index cards: "There's something very old-world about our process. The advantage to writing on cards is even though it can be painstaking, it's a sign of committing to the process, and part of the struggle in a writers room is committing."
• Interviewed by Gold Derby, Giancarlo Esposito says of playing Gus, "It's been such a wonderful practice for me to play this character. It's about intonation, it's about tone, it's about rhythm. It's about allowing myself just to relax and be a channel for this gentleman who can be so affable and yet so absolutely terrifying."
• Gold Derby lays out the case for "why [Rhea] Seehorn will finally score her first Emmy bid this year."
• Joining the show in Season 4, Production Designer Judy Rhee tells Gold Derby, "The challenge for me was to keep track of what had already been said and shown and make sure you didn't disrupt that timeline. So there was a lot of going back and re-watching certain episodes from Breaking Bad, as well as Better Call Saul."
• Reviewing Season 4, DVD Talk proclaims, "I'm not sure how Better Call Saul went from a spinoff we didn't need but welcomed to 'wow, this is pretty good' to 'wow, this may be one of the best shows on TV these days,' but at this point, its' just worth it to buckle in and enjoy the ride like everyone else is."
To stay up-to-date with all the latest news, sign up for the Better Call Saul Insiders Club.
Read More