Press
THR on Saul's Emmy Odds; Peter Gould Talks Albuquerque With LA Times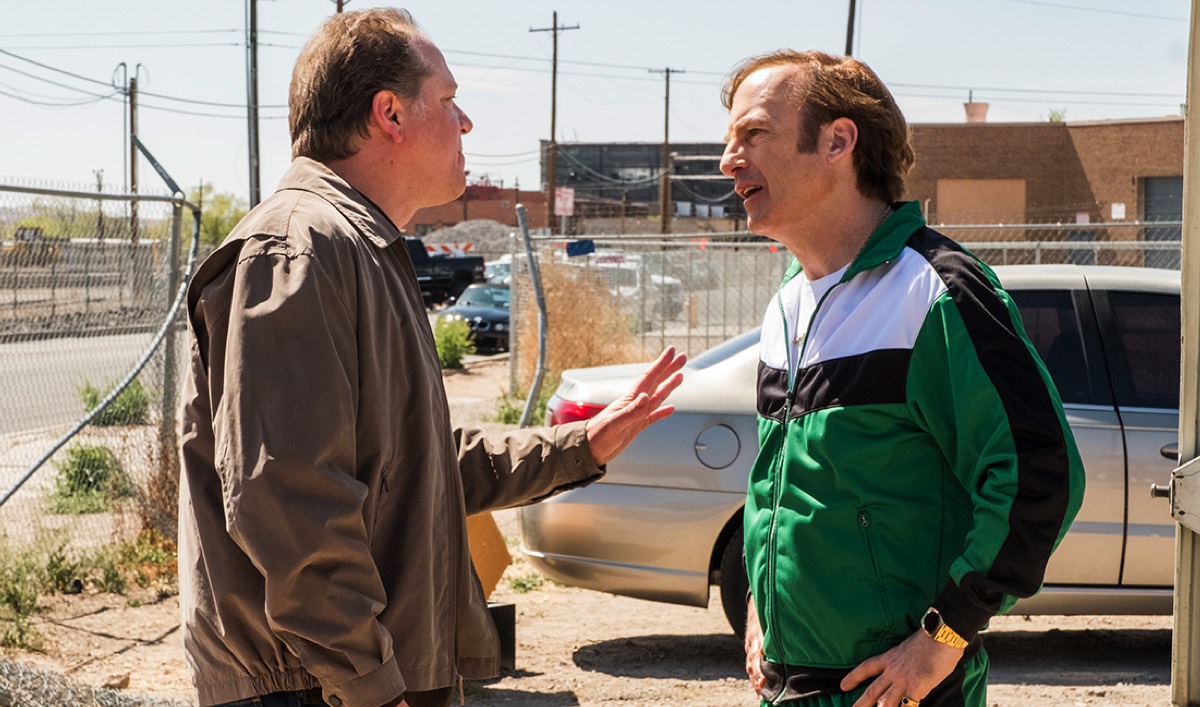 This week, The Hollywood Reporter talks Emmys and Better Call Saul, while Peter Gould speaks with the Los Angeles Times about the show's Albuquerque location. Plus, Bob Odenkirk tells Deadline why he's excited about Season 5. Read on for more:
• The Hollywood Reporter thinks Better Call Saul, Bob Odenkirk, Jonathan Banks and Rhea Seehorn are frontrunners to get Emmy nominations this year.
• Peter Gould talks to the Los Angeles Times about shooting on location in Albuquerque: "The landscape is bigger than life, so the story feels bigger than life. It's also exotic to a lot of people around the world — and that's one thing that catches the eye. It doesn't look like everything else on TV."
• Speaking with Deadline about Season 5, Bob Odenkirk says, "I can't wait to have Jimmy as Saul interacting with Lalo and Nacho. And, this is not a spoiler…, but I've got to tell you, my gut is this is going to become a very quick snowball effect of these characters and these stories coming together."
• Gold Derby reports, "In honor of Better Call Saul's fourth season, AMC is sending out a slick new Emmy FYC mailer this week to TV academy members in the shape of — what else? — a burner phone."
• CarterMatt declares, "We don't have to tell you that the series is worthy of some Emmys — Bob Odenkirk's been outstanding for some time, and to go along with that Rhea Seehorn may be one of the most underrated performers in the entire industry."
To stay up-to-date with all the latest news, sign up for the Better Call Saul Insiders Club.
Read More