Press
Peter Gould Talks Saul End Game With LA Times; EW on Season 4 Gag Reel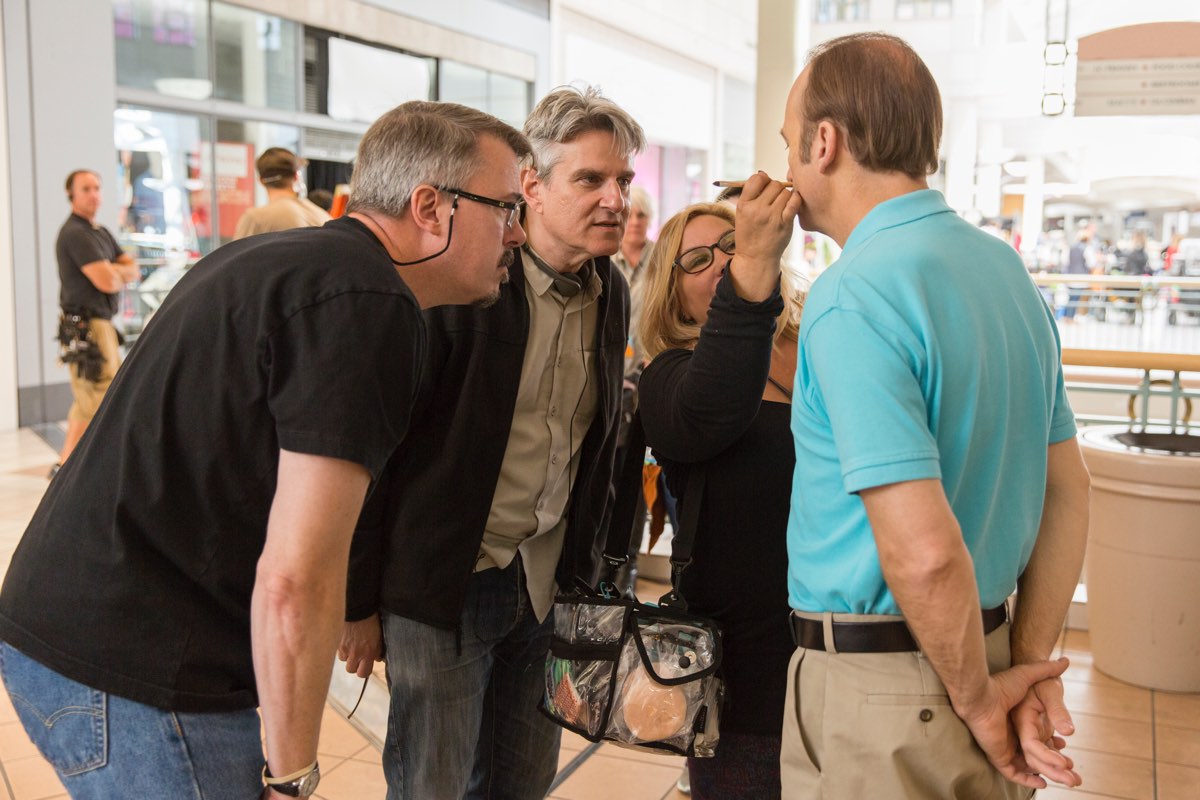 This week, Peter Gould discusses the show's end game with the Los Angeles Times, while Entertainment Weekly spotlights the Season 4 gag reel. Plus, Cinema Blend looks at Better Call Saul's overlaps with Breaking Bad. Read on for more:
• Peter Gould tells the Los Angeles Times that "we're always talking about how do we end this and make it what it should be, have it be satisfying, have it not screw up the work that we did on Breaking Bad?"
• Entertainment Weekly previews the show's gag reel, available with the newly-released Season 4 DVD, that "includes myriad gaffes, false starts, and general loopiness that comes with the territory of filming a cunning character study."
• Cinema Blend lists "the slew of Breaking Bad characters who have made their way into Better Call Saul."
• Screen Rant reports that the Season 4 Blu-ray release includes a featurette on the super lab, which "had nearly been completed by the season finale, but there was still a little bit of work to be done and it will likely factor into the remaining seasons of the spinoff."
• Gold Derby notes, "Sounds like Mike might be an Emmy-winning role for Jonathan Banks after all, at least in our readers' minds," with a win predicted in the category of Best Short Form Comedy or Drama Series Actor.
• Flick Direct recommends buying the Season 4 DVD: "All in all, this is a solid purchase for fans of the series. Better Call Saul is the real deal. Spend some time with this show, as it slowly reveals its greatness."
To stay up-to-date with all the latest news, sign up for the Better Call Saul Insiders Club.
Read More