Press
Deadline Talks to Bob Odenkirk; THR Ranks Kim a Top Onscreen Lawyer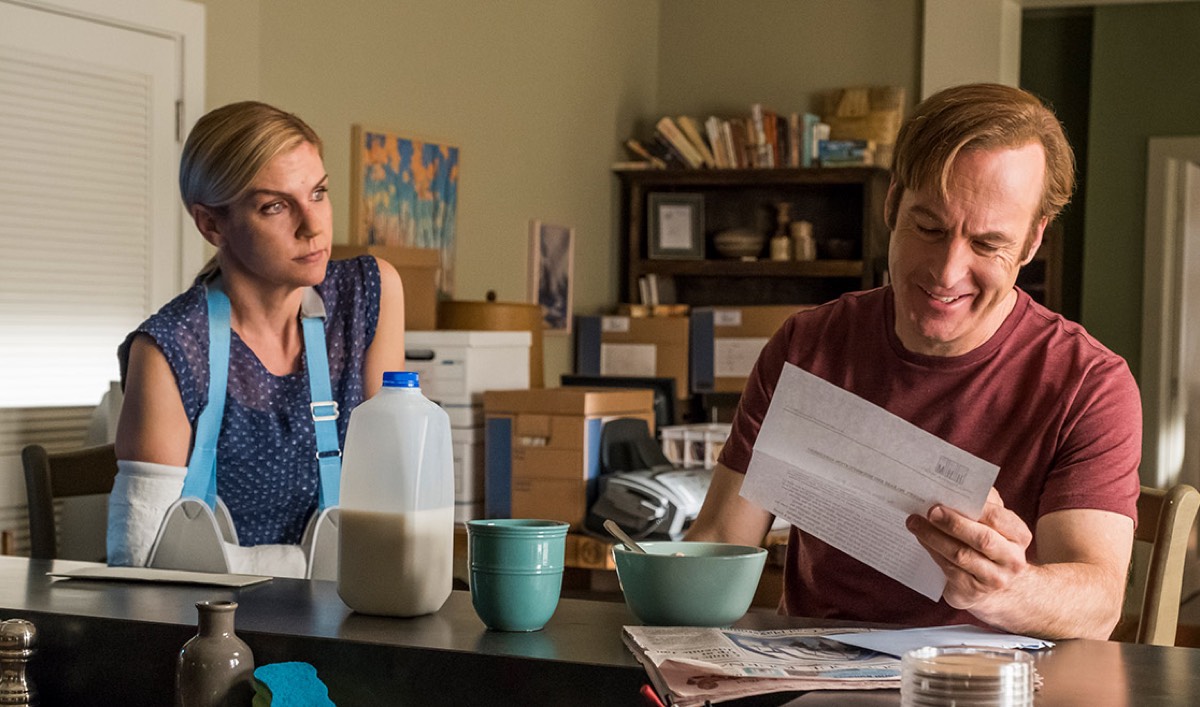 This week, Bob Odenkirk speaks with Deadline about Jimmy, while The Hollywood Reporter ranks Kim one of history's 10 best onscreen lawyers. Plus, Vulture reports that Better Call Saul will start airing again next year. Read on for more:
• Bob Odenkirk tells Deadline that Jimmy is "a guy trying to find his place in the world" and that it can take "many years to find their place where they can be themselves in the fullest way they can … and feel important and necessary. This is his journey. And that is a universal experience."
• The Hollywood Reporter names Kim one of the best onscreen lawyers (including Perry Mason and The Godfather's Tom Hagen) because she'll "work herself to distraction — and, if necessary, cut a couple corners. You simply can't hire another attorney with Kim's knowledge of banking law and willingness to play-act in elaborate con games."
• Vulture, quoting AMC's Sarah Barnett, reports that Better Call Saul will air Season 5 in 2020, while Entertainment Weekly notes the return is slated for "early" 2020.
• Mark Proksch tells A.V. Club he almost had an anxiety attack acting for the first time with Jonathan Banks "because I caught myself acting with this character I've watched so many times and really admired…but then my confidence grew when I got the Hummer, as I think all people's confidence grows when they get a Hummer."
• Gold Derby is confident that Bob Odenkirk will get a Best Drama Actor Emmy nod this year, while IndieWire predicts a nomination for Jonathan Banks in the Best Supporting Actor category.
• Discussing this year's Emmys, Shoot Online estimates that Better Call Saul could be "in the Emmy running based in part on recent SAG Award nominations for Bob Odenkirk for Best Lead Actor in a Drama Series, and the cast for Outstanding Performance by an Ensemble in a Drama Series."
To stay up-to-date with all the latest news, sign up for the Better Call Saul Insiders Club.
Read More