Press
TheWrap Calls Jimmy One of TV's Best Con Artists; Rhea Seehorn Talks to IANS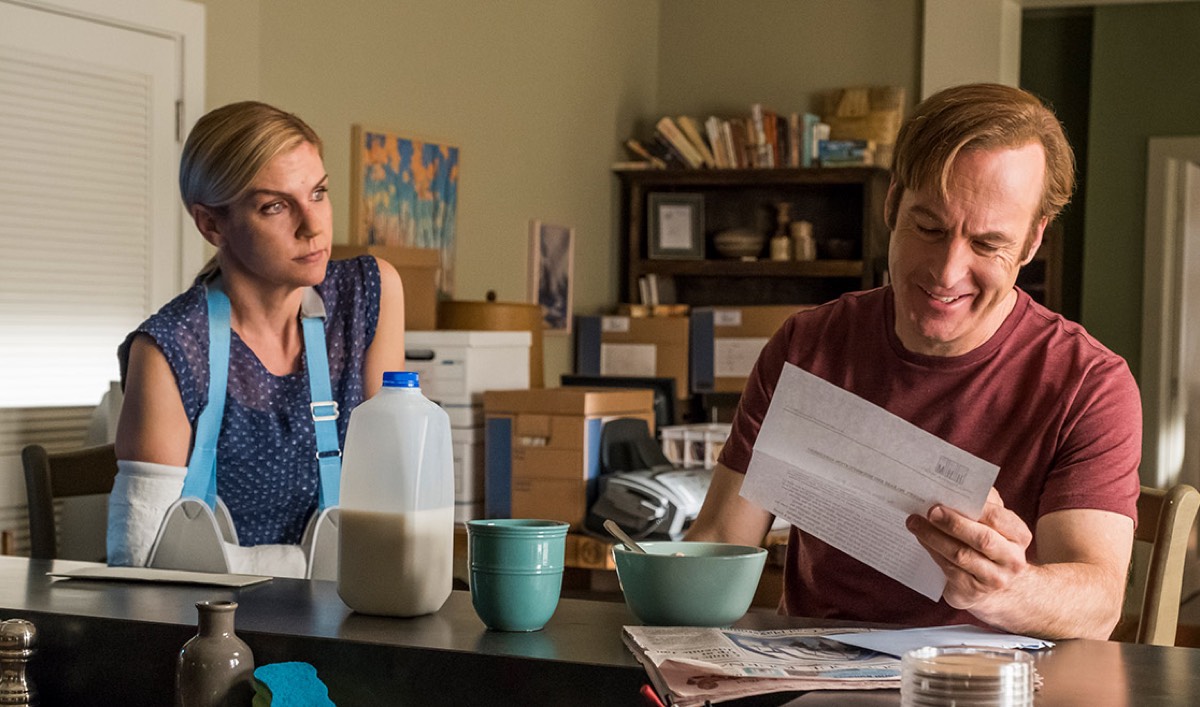 This week, TheWrap names Jimmy one of TV's best con artists, while Rhea Seehorn speaks with India's IANS. Plus, CarterMatt tries to figure out what's going to happen to Kim. Read on for more:
• TheWrap names Jimmy one of TV's best con artists: "Slippin' Jimmy McGill scammed drivers by slipping in front of their cars and suing them. McGill embraced his scamming ways as a lawyer, eventually adopting the fake name Saul Goodman, because it's all good, man."
• Rhea Seehorn tells India's IANS that being on Better Call Saul is "as rich and rewarding as you might think. Every writer, every cast member, make-up, hair, costumes, props, the camera, electric, sound, production design, stunt people, post, producers, everyone on this show has made me a better actor."
• CarterMatt tries to predict "where are things going to go for Kim in season 5," noting that "we are likely going to see Kim's decline accelerate in season 5 given where we are and what's about to happen."
• Decider names Better Call Saul one of this year's best TV shows, noting it hasn't reached the Breaking Bad timeline yet, so "there's plenty more time for Vince Gilligan and Peter Gould's prequel to stun us with striking visuals, bizarre (yet fitting) musical cues, and moving performances."
• Paste ranks Better Call Saul one of 2018's best: "Through Bob Odenkirk's masterful performance, we see Jimmy ready to make the final transition into Saul Goodman…and we got a glimpse of what he's willing to sacrifice—namely, his relationship with Kim (the equally amazing Rhea Seehorn) to get there."
To stay up-to-date with all the latest news, sign up for the Better Call Saul Insiders Club.
Read More