Press
Gold Derby Interviews Bob Odenkirk; Screen Rant Wants More Gene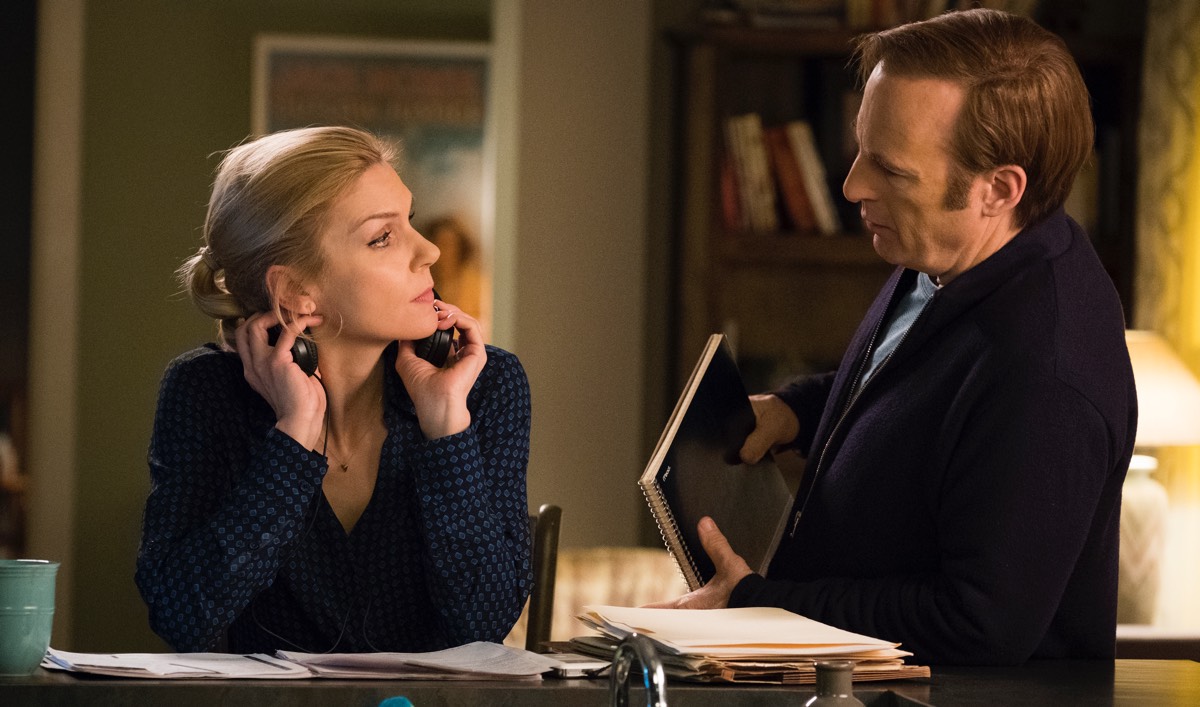 This week, Gold Derby interviews Bob Odenkirk, while Screen Rant wants the show to end with more Gene. Plus, the Los Angeles Times gets Odenkirk's take on the Season 4 Finale. Read on for more:
• Discussing Jimmy, Bob Odenkirk tells Gold Derby, "I'm not sure that Peter Gould or Vince Gilligan feel this way, but I feel in his heart he's now Saul. He just needs to get the office. I don't think it's a long journey to drug dealers and scumbags."
• Speaking about Gene, Screen Rant concludes, "It's in this monochrome world that Better Call Saul should finish, then. It's here we have some huge questions to be answered, and where [Vince] Gilligan, Peter Gould, and Bob Odenkirk can take us into the unknown, while there's also a great chance to bring the story full circle."
• According to the Los Angeles Times, Bob Odenkirk says of the Season 4 Finale, "I loved the energy of that ending. It's literally what these four years have been building up to."
• Den of Geek UK takes an in-depth look at "five major Better Call Saul characters whose endings are coming sooner or later."
• Talking to Fan Sided about playing Hank Henshaw/Cyborg Superman in Reign of the Supermen, Patrick Fabian observes, "I think Howard could use a little Cyborg Superman in him! Don't you? Yeah! A little badassery could help him out without a doubt."
• Asked by Hollywood Life about appearing on Better Call Saul, Aaron Paul says, "I just leave it up to Vince [Gilligan] and Peter [Gould] and the rest of the writers. If they feel like they can do it in an honest way, then we'll do it."
To stay up-to-date with all the latest news, sign up for the Better Call Saul Insiders Club.
Read More