Press
THR Honors Vince Gilligan, Peter Gould; MediaPost Lauds Saul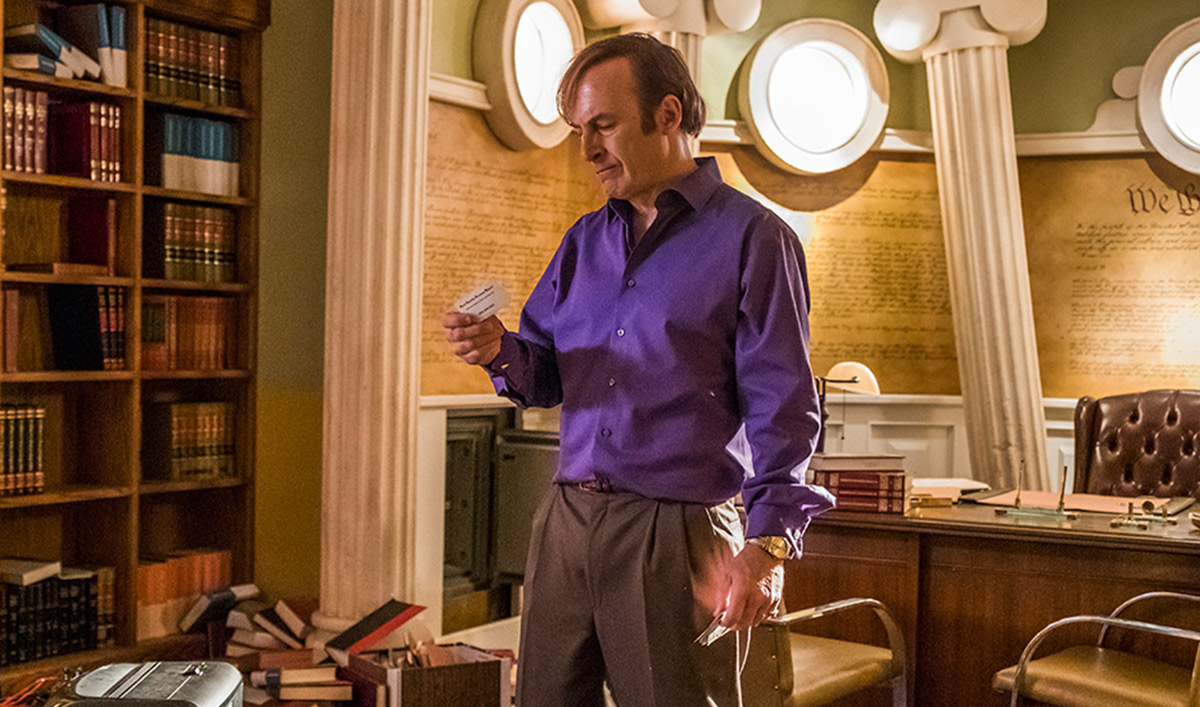 This week, The Hollywood Reporter honors Vince Gilligan and Peter Gould as 50 of Hollywood's most powerful TV showrunners, while MediaPost talks up Better Call Saul. Plus, Aaron Paul teases a possible appearance to Digital Spy. Read on for more:
• The Hollywood Reporter includes Peter Gould and Vince Gilligan on its list of Hollywood's 50 Most Powerful TV Showrunners, noting that Better Call Saul "boasts an average 87 on review aggregate Metacritic and — more important to AMC — it remains a surprisingly robust performer."
• MediaPost cheers that Better Call Saul Season 4, "provided a uniquely gripping and hypnotic viewing experience. TV needs more shows like this."
• Aaron Paul teases Digital Spy, saying of Jesse, "Who knows, maybe he'll make an appearance on Better Call Saul. We've definitely raised our hands. Anything that Vince Gilligan asks of any of us, we would just happily say yes, really no matter what it was. Just because we have such faith in him, we know he will steer us."
• Citing Gene as "a driving force within the larger Better Call Saul story," CarterMatt wonders, "Is it possible that there could be a big Gene episode next year?"
• Looper considers Better Call Saul one of the year's best TV shows so far: "Even for a show as consistent as Better Call Saul, season four was a victory lap that took viewers closer to the events of Breaking Bad than anyone really expected."
• Programming Insider reports that the Season 4 Finale doubled its live+3 ratings (shows watched within the first three days after original airing) for adults aged 18-49, according to Nielsen.
• Bob Odenkirk tells India's The Telegraph that "the best thing has been sharing screen space with Rhea Seehorn. Whenever they are listening to each other and connecting to each other as a couple, it's fun doing the show… there's a kind of a reality feeling to it."
Watch the Season 4 Finale on amc.com and AMC app for mobile and devices.
To stay up-to-date with all the latest news, sign up for the Better Call Saul Insiders Club.
Read More