Video
Jimmy's Done a Number on Howard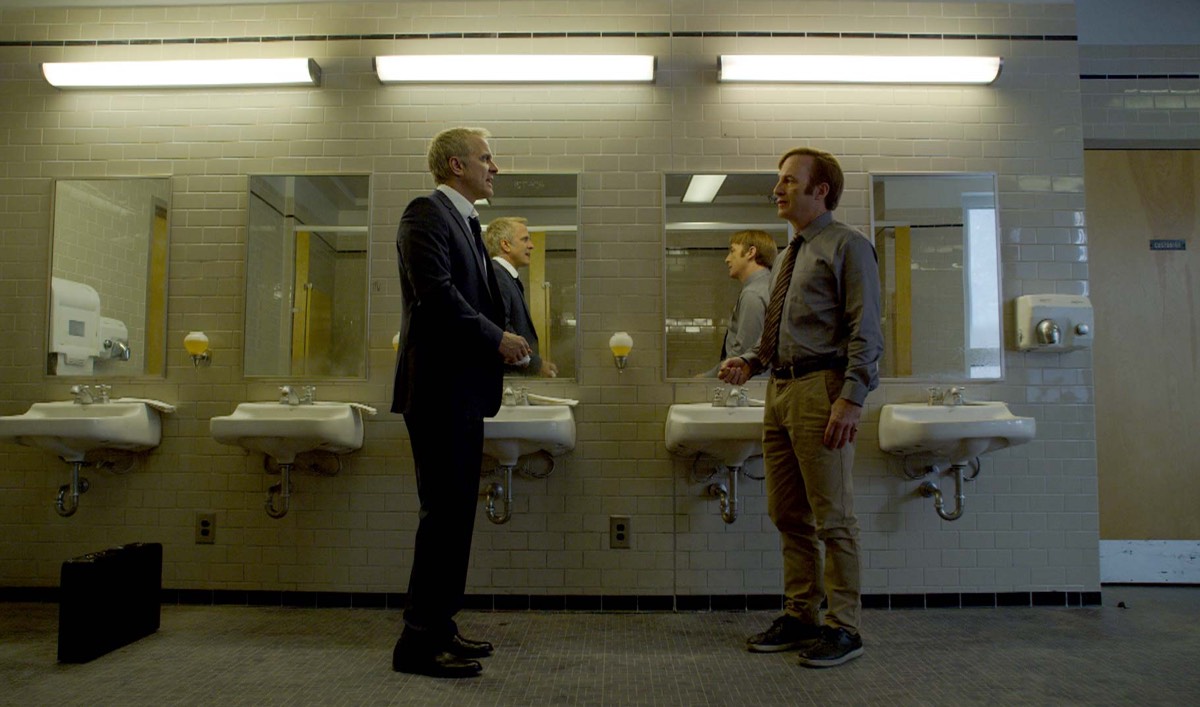 Earlier this season, Howard confessed that he believed he was responsible for Chuck's suicide. Jimmy shocked Kim and Howard when he not only let Howard take the blame, but he twisted the knife.
Now, Jimmy's getting a taste of just how bad Howard is doing.
See the Talked About Scene from Episode 5
Shaken and disheveled, Howard cleans himself up at a bathroom mirror in the courthouse. Jimmy strolls in and takes in the scene. He learns the sharp lawyer he once knew is doing bad — really, really bad — in this talked about scene from the latest episode.
Watch the full episode available now on amc.com and AMC apps for mobile, Fire TV, Xbox One, Apple TV, Roku and Chromecast.
Better Call Saul airs Mondays 9/8c. For the latest news and exclusives, sign up for the Insiders Club.
Read More