Press
Vince Gilligan Teases Bad Subplot to EW; THR Reports on Actor Playing Lalo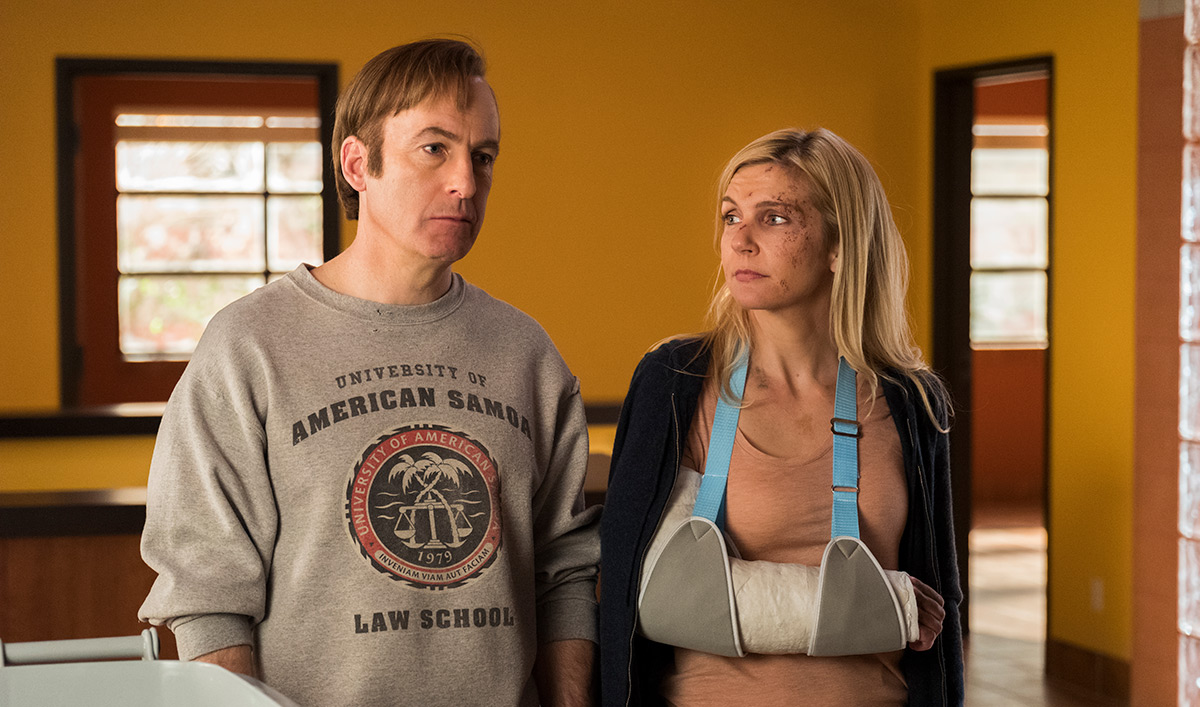 This week, Vince Gilligan teases to Entertainment Weekly that a Breaking Bad subplot will appear in Season 4, while The Hollywood Reporter has news on the actor playing Lalo. Plus, IndieWire is impressed by Season 4's first episodes. Read on for more:
• Vince Gilligan teases Entertainment Weekly that Season 4 will see "a subplot that very squarely gets into Breaking Bad territory and brings us into the world — or at least points us on a path toward the world of Walter White and the territory of Walter White."
• The Hollywood Reporter reveals that Tony Dalton will play Lalo, "a character never seen but referenced in the Season 2 episode of Breaking Bad that introduced the world to Saul Goodman."
• IndieWire proclaims that Season 4's first three episodes "illustrate how the series' genre-defying powers make it one of the most subtle and brilliant shows on TV."
• Bob Odenkirk shares with Entertainment Weekly that the "last few seconds" of the Season 4 Premiere feature "kind of a turn, but I don't wanna wreck that for you. But it's really devastating. Everyone's devastated — and, suddenly, one of them is not devastated."
• Bob Odenkirk tells the Los Angeles Times, "You are going to see more of Chuck because we mess with time… There's great scenes with Chuck in this season. Great scenes."
• Deadline checks out the show's Comic-Con trailer, which shows that "Jimmy McGill is on his way to becoming Saul Goodman, with the death of his brother Chuck (Michael McKean) taking the ethical brakes off."
• Vince Gilligan calls Season 4 "the best season yet. The overlap between Better Call Saul and Breaking Bad just keeps getting bigger and bigger. There are scenes that absolutely could have been on Breaking Bad," Entertainment Weekly reports.
• TV Guide learns from Peter Gould that they are "so happy when we have a scene with Jimmy and Mike together because Bob [Odenkirk] and Jonathan Banks are money in the bank every single time. Having said that, we have to go where the story takes us."
• Bob Odenkirk teases to Extra TV, "If you like Breaking Bad, if you watch Breaking Bad, there's a scene in our season ahead that you have to see to be a completist."
• ComicBook.com speaks with Bob Odenkirk, who explains, "Jimmy defines himself by Chuck and by Kim, and now Chuck's gone, so it's all Kim. So his focus is on Kim, keeping Kim and trying to understand her judgement and be in a good light with her. It's not easy."
• TV Guide spotlights a Season 4 preview, where "the show's cast and crew tease a rough road ahead for Jimmy McGill (Bob Odenkirk) who will now have to cope with losing his older brother."
• According to Den of Geek, Peter Gould explains, "We know Jimmy McGill will become Saul Goodman, but we also know he becomes Gene and we have no idea what will happen to Gene."
• Digital Spy proclaims itself excited for the show's Aug. 6 premiere, where Season 4 "finally sees Jimmy McGill on the path to becoming the Saul Goodman we recognise from Breaking Bad."
• Thrillist compiles a "broad, selective timeline of plot points across [Breaking Bad and Better Call Saul] (according to the show's real-time perspectives), starting with our introduction to Saul Goodman, aka Jimmy McGill, in the Season 1 Premiere, and continuing to our most recent sighting of him as the mustachioed Gene."
• Asked by Entertainment Tonight about Walt and Jesse appearances on the show, Vince Gilligan hints, "We would be sorely remiss if we didn't have these guys on the show before it ended."
Better Call Saul returns Monday, August 6 at 9/8c. To stay up-to-date with all the latest news, sign up for the Better Call Saul Insiders Club.
Read More