Press
EW Showcases New Saul Trailer; Peter Gould Teases Season 4 to TV Insider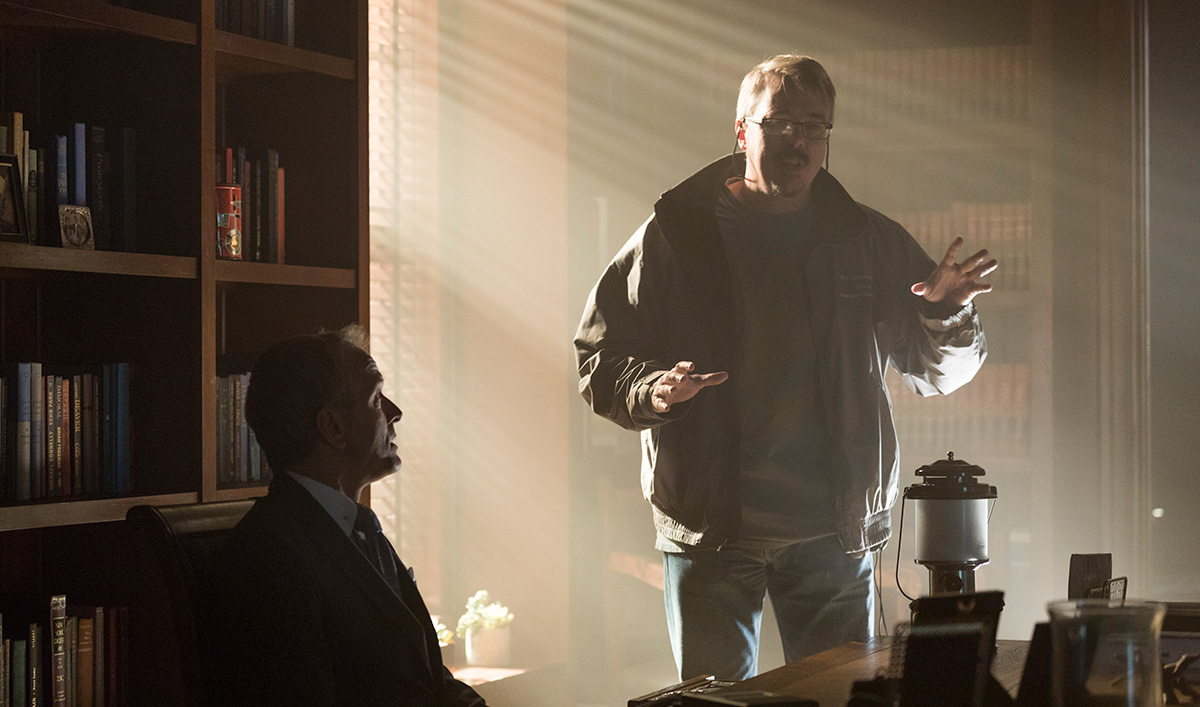 This week, Entertainment Weekly showcases a new Better Call Saul trailer, while Peter Gould teases Season 4 to TV Insider. Plus, The New York Times calls the show a constant surprise. Read on for more:
• Entertainment Weekly shares a first look at a Season 4 trailer, noting that Jimmy can't practice law for a year and "now that he's donned a track suit, nothing good probably will happen. Meanwhile, Mike (Jonathan Banks) is fast losing whatever patience he didn't really have."
• Screen Rant says the trailer "gives fans the first in-depth look into what this season holds for viewers. And it looks to be an intense one," and /Film says it "reveals that Jimmy McGill's transformation into Saul Goodman is nearly complete."
• Peter Gould, speaking with TV Insider, says Season 4 will see "how Gus builds his empire and what piece Mike plays in that."
• The New York Times describes Better Call Saul as "a constant surprise, a Breaking Bad spinoff that has taken the show's tacky strip-mall lawyer, Saul Goodman (Bob Odenkirk), and turned him into a tragic figure — a charismatic scrapper who can't keep from taking shortcuts around the law."
• At Better Call Saul's inception, Bob Odenkirk tells Entertainment Weekly that he said, "My first question when we talked was, 'How do you make him likable?' Because I didn't like that guy. I mean, I like watching him — like a car wreck when you're not in it. It's intriguing. It pulls you in. But he's a bad guy."
• Giancarlo Esposito tells Entertainment Weekly that Gus in Better Call Saul has "a little more of an edgy emotion because he hasn't quite gotten the calm yet under his belt. We see him really in a position to be a little bit more torturous and a little bit meaner to people without being as affable on the surface."
• According to Forces of Geek, Rhea Seehorn says she and the show's producers are intent on making Kim "a three-dimensional human being that never has to fit in the slot of what female characters are or what female characters do. She's a human, which should not be revolutionary but for some reason it is."
• CarterMatt declares, "As of right now, we can chart Jimmy's transformation to Saul as a product of a few simple things," namely Chuck's death, the suspension and the person that he's been for a long time.
• Discussing the show's future, Vince Gilligan tells Collider.com, "We have ideas, and touchstones we want to get to, but never really sure where it's going to wind up. And that is to the good, because otherwise, if we knew 5, 6, 7 years ahead of time where we want it to land, it would get stale."
• CelebMix interviews Julie Ann Emery, who says of Betsy Kettleman, that you can "give her a task to complete, a mission, and she will go to any and all lengths to achieve it. She does not believe in giving up."
Better Call Saul returns Monday, August 6 at 9/8c. To stay up-to-date with all the latest news, sign up for the Better Call Saul Insiders Club.
Read More