Press
USA Today on Vince Gilligan Previewing Season 4; TV Guide Touts BingeingSaul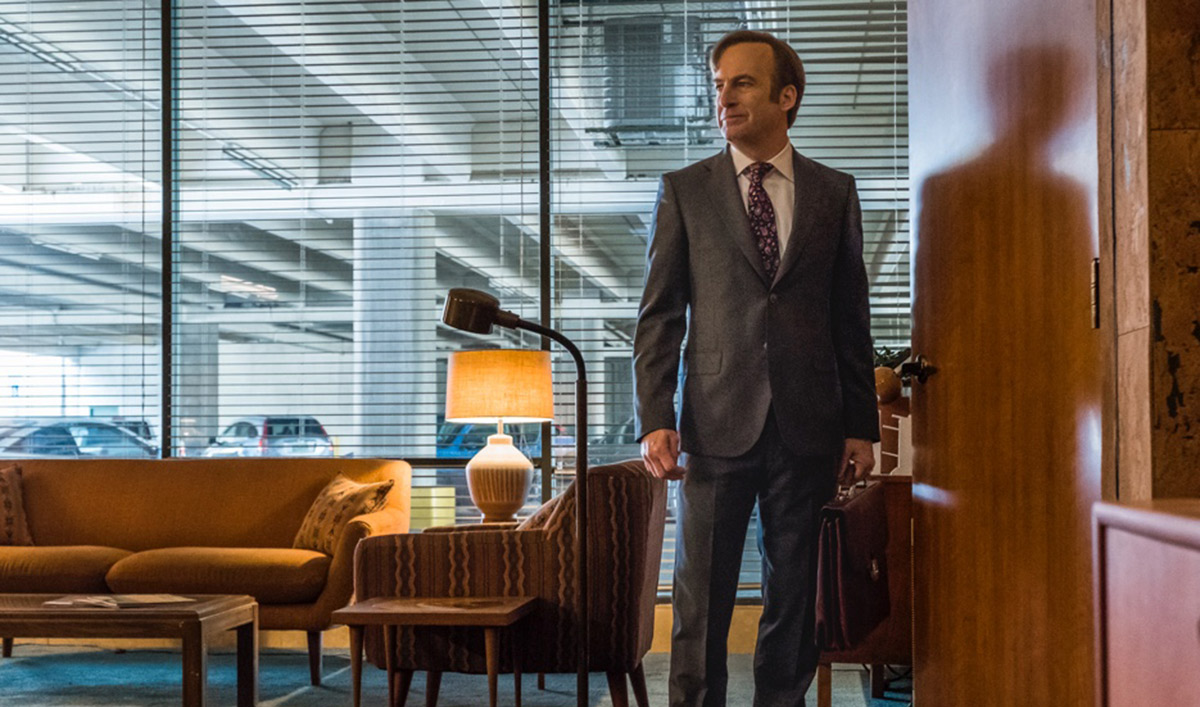 This week, USA Today has Vince Gilligan's assessment of Season 4, while TV Guide advises binge-watching Better Call Saul. Plus, The Hollywood Reporter spotlights Melissa Bernstein teasing that characters from Breaking Bad will appear this season. Read on for more:
• According to USA Today, Vince Gilligan shares that Season 4 "gets darker, it gets richer. It's still got funny in it, but on the Venn diagram of Breaking Bad and Better Call Saul, the overlap in the center is getting bigger and bigger."
• TV Guide advises binge-watching Better Call Saul this summer because the show portrays Jimmy's "evolution in such a way that makes it impossible to look away. Plus, everything you loved about Breaking Bad is still here…"
• Melissa Bernstein teases that "we have a couple of new characters that we'll be reintroducing to the world. We probably don't want to say who yet, just to preserve the fun of that for the fans," The Hollywood Reporter says.
• Discussing Kim and Jimmy's relationship, Rhea Seehorn says, "What they did to Chuck, what Chuck did to himself, Chuck's death, Jimmy's reaction to it, what grief does to all of us. They have a huge impact. If you've ever been the person that's supporting someone who is grieving, that has an impact on a relationship…" Decider reports.
• Variety reports on what Rhea Seehorn had to say about Kim's ponytail, which "had nothing to do with denying femininity. It just had to do with being pragmatic."
• According to Hidden Remote, Rhea Seehorn tells a panel that Kim is "not a role I see represented a lot. Certainly more and more, thank goodness, but the show runners and writers are cognizant of the fact that she's a woman in a mostly male environment in a law office in 2003 in New Mexico. They don't shy away from that."
• A therapist tells HuffPost that Jimmy and Kim would never survive as a couple in real life because "there's a lot of over-functioning on her part and a lack of maturity and accountability on his. That puts so much stress on a couple."
• Digital Spy notes that Chuck's "death will have repercussions in Season 4, but what else can we expect as Jimmy continues his descent into Saul Goodman?"
• Bob Odenkirk tells Cinema Blend his Incredibles 2 character was rewritten and redeveloped because "I didn't want him to be too much like Saul Goodman, and the characters I've played in Larry Sanders and stuff."
• Mental Floss notes the show is full of Breaking Bad references, "some of which are pure fun, and some of which add a deeper meaning to what we already know."
Better Call Saul returns Monday, August 6 at 9/8c. To stay up-to-date with all the latest news, sign up for the Better Call Saul Insiders Club.
Read More