Press
EW Quotes Bob Odenkirk on Jimmy-Kim; Page Six on Saul Spinoff Idea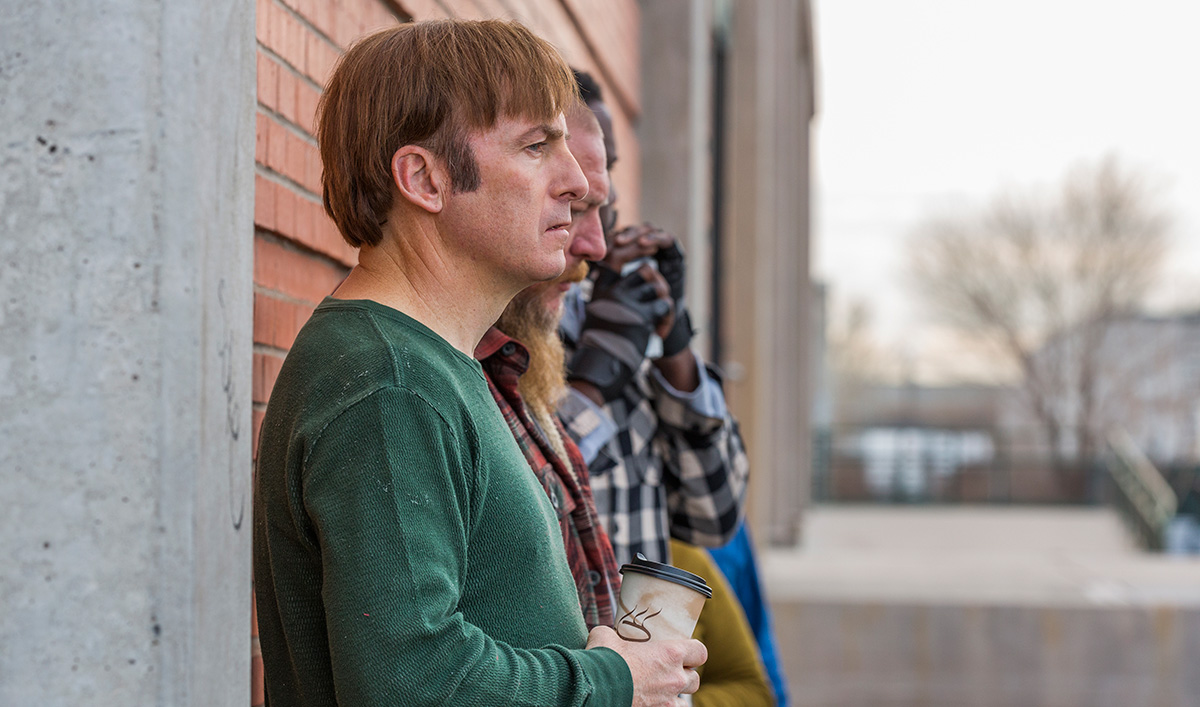 This week, Entertainment Weekly gets Bob Odenkirk's take on Jimmy and Kim's Season 4 dynamic, while Page Six learns who initially came up with the idea for a spin-off. Plus, Indiewire regrets the show won't be eligible for the Emmys this year. Read on for more:
• According to Entertainment Weekly, Bob Odenkirk reveals, "If you're intrigued by the Jimmy-Kim relationship, this next season is gonna knock you out. There are scenes between Jimmy and Kim that are on another level that you haven't seen on this show."
• Page Six learns from Bob Odenkirk that a Breaking Bad cameraman first jokingly brought up the idea of a sequel, with Vince Gilligan adding, "We probably started joking about the idea of a Saul Goodman spin-off, one of our camera crew clearly beat us to it."
• Indiewire, regretting that Better Call Saul won't be eligible for the Emmys this year, writes, "We'll miss seeing Bob Odenkirk and friends at the ceremony, but it might be for the best if it means we get a Season 4 on par with what's come before. And hey, there's always 2019."
• "I'm starting to feel bad that [Jimmy's] gonna be this guy who has abandoned any idealism he had, and the hope of being a good person," Bob Odenkirk relates, as reported by The Austin Chronicle.
• Bob Odenkirk explains that the "only person on Earth left for Jimmy to care about and for the love and respect to earn is Kim," Variety reports.
• CarterMatt laments Kim's absence from Breaking Bad: "We are still crossing [our] fingers that somehow, she makes it out of here alive and visits Gene in Omaha at some point down the road."
• TV Overmind decides to analyze last season: "There were so many amazing moments that it's difficult to choose the best, but we've put together a collection of the most important moments of Season 2."
• Thrillist will be watching Better Call Saul: "Season 4 will be all about (slight spoiler for the uninitiated) the fallout from Chuck's death, and how it compels those left behind to be better or… worse! Bring on the Saul."
• The Oregonian includes Better Call Saul in its summer TV guide: "In the new batch of 10 episodes, we'll see how [Chuck's] loss affects Jimmy McGill, who's moving closer to his Breaking Bad persona of Saul Goodman, lawyer to crooks and drug dealers."
Better Call Saul returns Monday, August 6 at 9/8c. To stay up-to-date with all the latest news, sign up for the Better Call Saul Insiders Club.
Read More