Press
Vince Gilligan Previews Season 4 to AV Club; Giancarlo Esposito Talks to AFP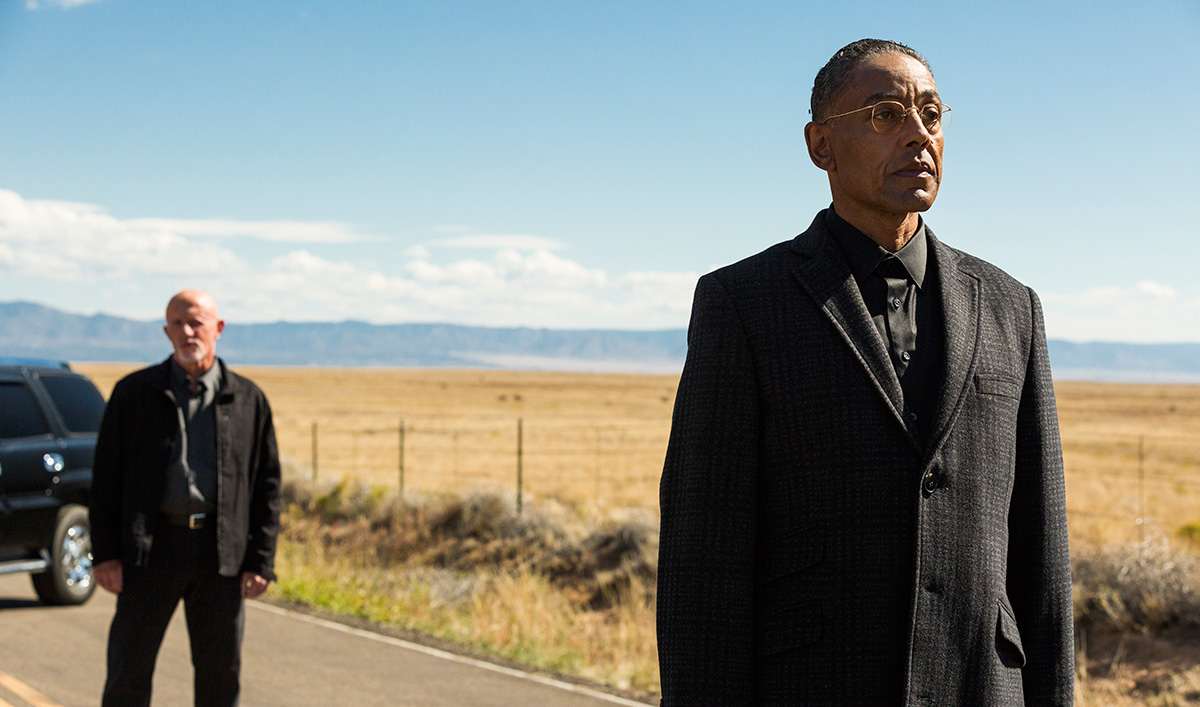 This week, Vince Gilligan previews Season 4 to A.V. Club, while AFP interviews Giancarlo Esposito. Plus, Variety reports that Gilligan is honored with an ACE Eddie Award. Read on for more:
• Previewing Season 4 for A.V. Club, Vince Gilligan says, "The worlds of Jimmy and Saul are coming together, and therefore it stands to reason the worlds of Better Call Saul and Breaking Bad are overlapping deeper and deeper into one another as well."
• AFP speaks with Giancarlo Esposito, who talks about playing Gus in Better Call Saul: "The difference is that we are now before Breaking Bad and we are really starting to see what made Gus Fring who he is. For me that has been a wonderful exploration."
• Receiving an ACE Eddie Award, Vince Gilligan says of Better Call Saul, "I couldn't be more proud. After Breaking Bad I thought this is where we're going to get our asses handed to us — but so far, so good," Variety reports.
• Vince Gilligan talks to Screen Rant about a difficult-to-resolve continuity plot hole for Better Call Saul, saying that "there was some casual reference Saul Goodman made way back in Breaking Bad about being married twice or three times or something like that. That one has bedeviled us for sure."
• Discussing Jimmy's state of mind, Vince Gilligan explains to IGN that Chuck's death is "going to change his life. Just how profoundly it manages to change his life is something our smart fans can certainly guess at, and contemplate."
To stay up-to-date with all the latest news, sign up for the Better Call Saul Insiders Club.
Read More