Press
Newsweek's Chat With Bob Odenkirk; Saul Named One of Best by USA Today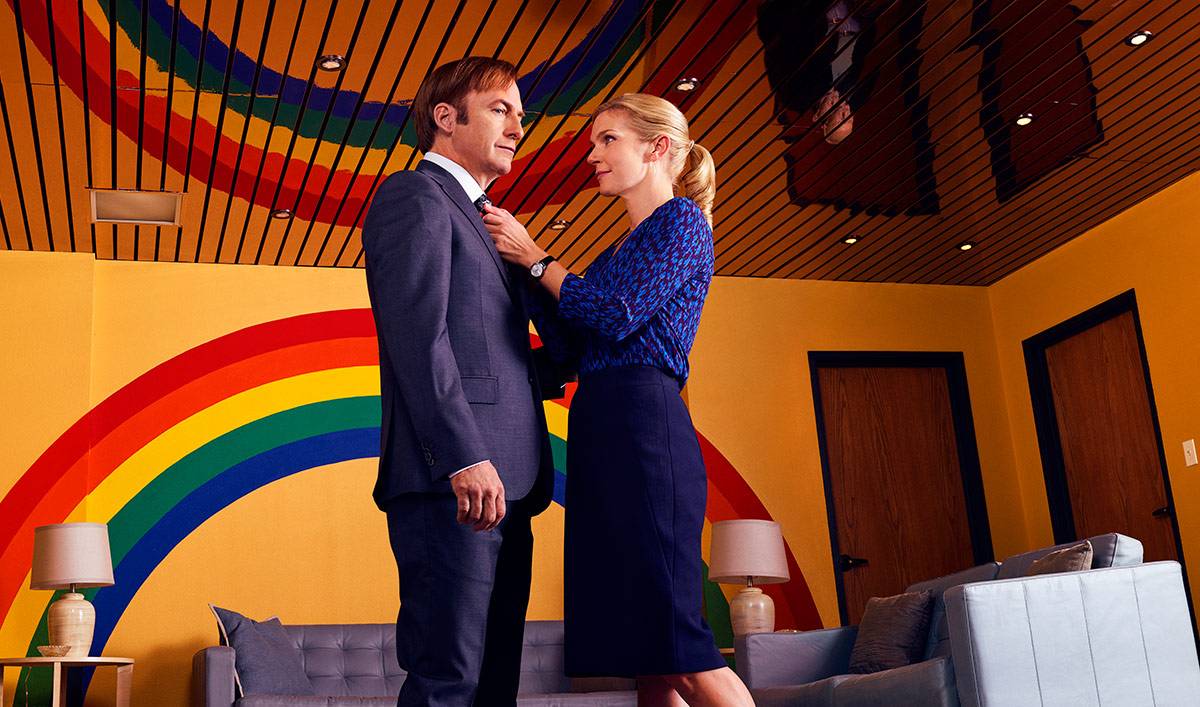 This week, Bob Odenkirk discusses Jimmy with Newsweek, while USA Today considers Better Call Saul one of the year's best TV shows. Plus, the show and one of its Season 3 episodes are both named to several top 10 lists. Read on for more:
• Comparing Jimmy with his character in Steven Spielberg's The Post, Bob Odenkirk tells Newsweek that Jimmy is "working and living at such cross purposes to his instincts and his talents, so it's all a mess. He can't sort himself out. Ben [Bagdikan] had sorted himself out, quite well, in life and knew exactly what he was about…"
• USA Today deems Better Call Saul some of the best TV it saw this year, noting that the show's "appeal is a bit more subtle than that of its predecessor, but — and thanks in large part to [Bob] Odenkirk in the titular role – it more often punctuates its high-stakes hijinks with understated poignancy."
• Newsday, in its top 10 list of 2017's best TV, is convinced that Better Call Saul is getting "better and better and has become a co-equal of Breaking Bad, and in some subtle ways, its superior."
• Better Call Saul tops NPR's list of the best in TV this year: "I think Breaking Bad is one of the best drama series ever. And I think that Better Call Saul is, like, the best spin-off of the best drama series."
• Rolling Stone honors Season 3's "Chicanery" as one of 2017's 10 best TV episodes, as it "smartly exploited the way that TV viewers have become conditioned to expect our legal system to produce just outcomes, whatever the cost."
• Mashable also marvels at "Chicanery," where "Michael McKean delivers an explosive monologue that makes for two of the most riveting minutes of television this year."
• TV Overmind declares that Season 3 "gave us one of the best TV episodes this year, "Chicanery," which is a take on classic courtroom dramas written in a smart way. Michael McKean gave one of the best TV performances of the year during the episode."
• Mashable says Better Call Saul, one of the year's best returning TV shows, has "developed into its predecessor's fascinating inverse – it lures you with the promise of illicit thrills, and then shows you how these bad deeds weigh painfully on the soul, and drag down everything else in its orbit."
To stay up-to-date with all the latest news, sign up for the Better Call Saul Insiders Club.
Read More