Press
CNN on Bob Odenkirk's SAG Nod; Uproxx Calls Saul One of the Best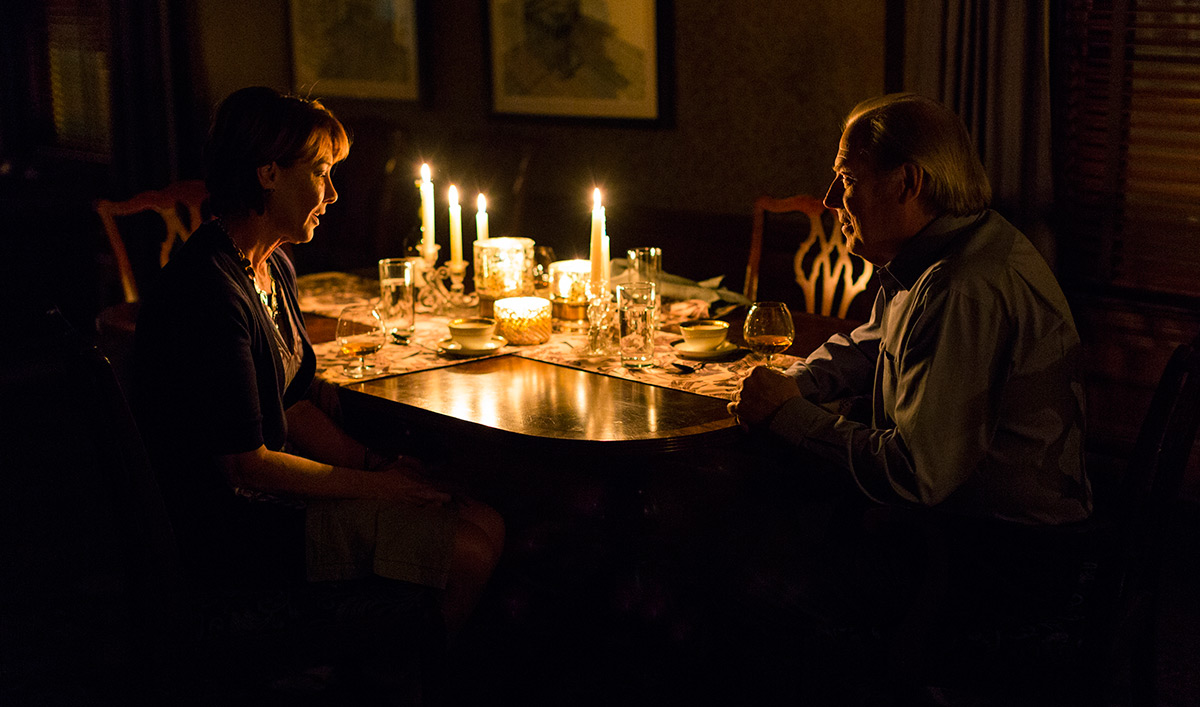 This week, CNN reports that Bob Odenkirk has been honored with a SAG award nod, while Uproxx considers Better Call Saul one of the best shows of 2017. Plus, TVLine deems Michael McKean a performer of the year. Read on for more:
• CNN reports that Bob Odenkirk has received a SAG award nomination in the category Outstanding Performance by a Male Actor in a Drama Series, for his role in Better Call Saul.
• Uproxx names the show one of the year's best, noting that some fans speculate that it's better than Breaking Bad and "the fact that it's not an utterly ridiculous comparison to one of the greatest dramas ever made is a testament to what the prequel has become."
• Michael McKean is one of TVLine's performers of the year: "We can't just call McKean a comedy actor anymore. His mesmerizing, heart-wrenching work as Jimmy's arrogant brother Chuck this season proved he's a superb dramatic actor as well."
• Honored with a SAG award nod, Bob Odenkirk says, "I am thrilled to get this nomination from my fellow actors! At Better Call Saul I am surrounded by an ensemble of excellence – Michael McKean, Rhea Seehorn, Jonathan Banks, everybody raises my game. Thank you to SAG-AFTRA," according to TV Insider.
• Variety selects Better Call Saul as one of 2017's best TV shows, observing that the show "casts a spell — thanks largely to top-notch performances from the leads."
• Better Call Saul is one of Yahoo's best TV shows this year: "Is this the most underrated drama on television? Probably; it certainly is one of the best-directed, best-written, and best-acted."
• Salon pronounces Better Call Saul a show that gives Bob Odenkirk "ample opportunity to shine, but as Jimmy's traitorous brother Chuck, Michael McKean consistently outdoes himself from one episode to the next."
• The Pittsburgh Post-Gazette selects Better Call Saul as a top 10 show: "So much tension — broken only by long stretches of silence that create even more tension — on this Breaking Bad prequel that's so well written and smartly acted by a stellar cast."
• "Another example of a series starting out wonderfully and only getting better with each new season, Better Call Saul has moved past just being the best TV spinoff ever and become a classic show in the making all on its own," praises Flickering Myth.
• One of TVLine's best quotes of the year includes Lydia telling Mike, "Drug dealer? If that's all that you think he is, then you don't know Gustavo Fring."
• The Ringer deems Season 3's "Chicanery" one of 2017's best episodes for its focus "on relationships, and one in particular: the one between two petty, insidious brothers caught in a Shakespearean feud, fighting for their souls."
• Mashable is also a fan of "Chicanery": "The lower Jimmy sinks, the higher Better Call Saul seems to soar. Never has that been more apparent than in 'Chicanery,' the devastating centerpiece of Season 3."
• Uproxx celebrates a shot from Season 3's "Chicanery" where a courtroom's "exit sign (the one electrical item that couldn't be turned off for the hearing) looms incredibly large over this once-mighty man [Chuck] who has been revealed to be very small and powerless."
• The Digital Bits reports that the Jan. 16 Season 3 Blu-ray/DVD release will include cast and crew commentaries on every episode, a gag reel, the Los Pollos Hermanos employee training videos and two featurettes.
To stay up-to-date with all the latest news, sign up for the Better Call Saul Insiders Club.
Read More