Press
Peter Gould Chats Music With Wash. Post; Vince Gilligan Talks to Deadline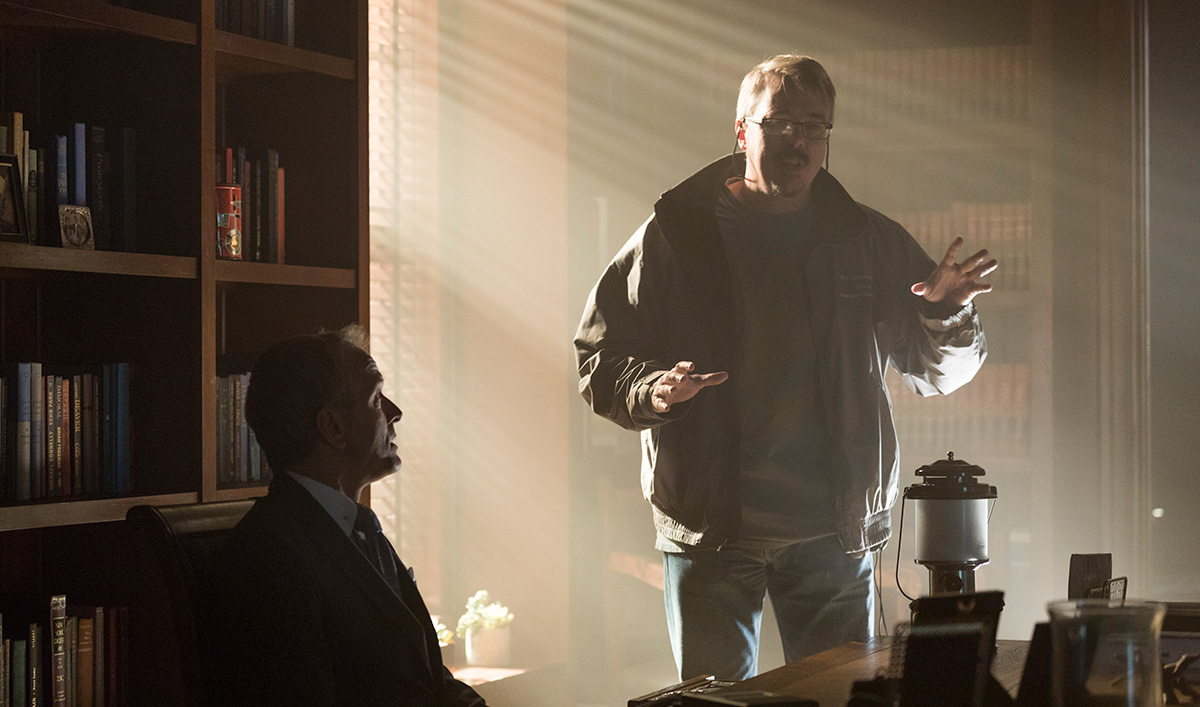 This week, Peter Gould chats about Thomas Golubic's role with The Washington Post, while Vince Gilligan talks Saul vs. Bad with Deadline. Plus, Variety assesses the show's best drama writing Emmy chances. Read on for more:
• Speaking with The Washington Post about the music supervisor's contribution to the show, Peter Gould says, "I think what [Thomas Golubic] does often is to peel back what's going on on the surface, and evoke things that are going on deeper into the story."
• Vince Gilligan tells Deadline, "The hopeful potential for Better Call Saul is that it doesn't necessarily have to end as sad or as badly as Breaking Bad did, for the main character and his family. There is a possibility for some sort of redemptive moment."
• Discussing the best drama writing Emmy, Variety estimates Better Call Saul "may have the edge for an episode that beautifully rendered a heartbreaking turning point in the central conflict of the series, the sibling rivalry between Bob Odenkirk's Jimmy McGill and Michael McKean's Chuck McGill."
• TV Overmind proclaims that Vince Gilligan is "considered to be the GOAT [greatest of all time] of storytelling at this time, because of his innovation and his desire to make the everyman the star at times."
• Deadline interviews Thomas Golubic, the show's music supervisor, who says that "not only do we want to find something that speaks to character, speaks to scene, but something that surprises us. So sometimes it can be counterintuitive or it has a special magic of its own."
• TV Overmind posits, "Ultimately, while there are reasons to dislike Howard, the extent of that dislike might be a bit unfair. After all, Howard has consistently shown himself to be one of the better characters on Better Call Saul."
• Speaking with Indian Country Today about the show's writers, Jeremiah Bitsui (Victor) says, "They take into detail everything. They know fans will screenshot everything. As a fan, I loved their writing."
To stay up-to-date with all the latest news, sign up for the Better Call Saul Insiders Club.
Read More