Press
Michael McKean Talks Chuck With THR; Bustle Applauds Huell's Return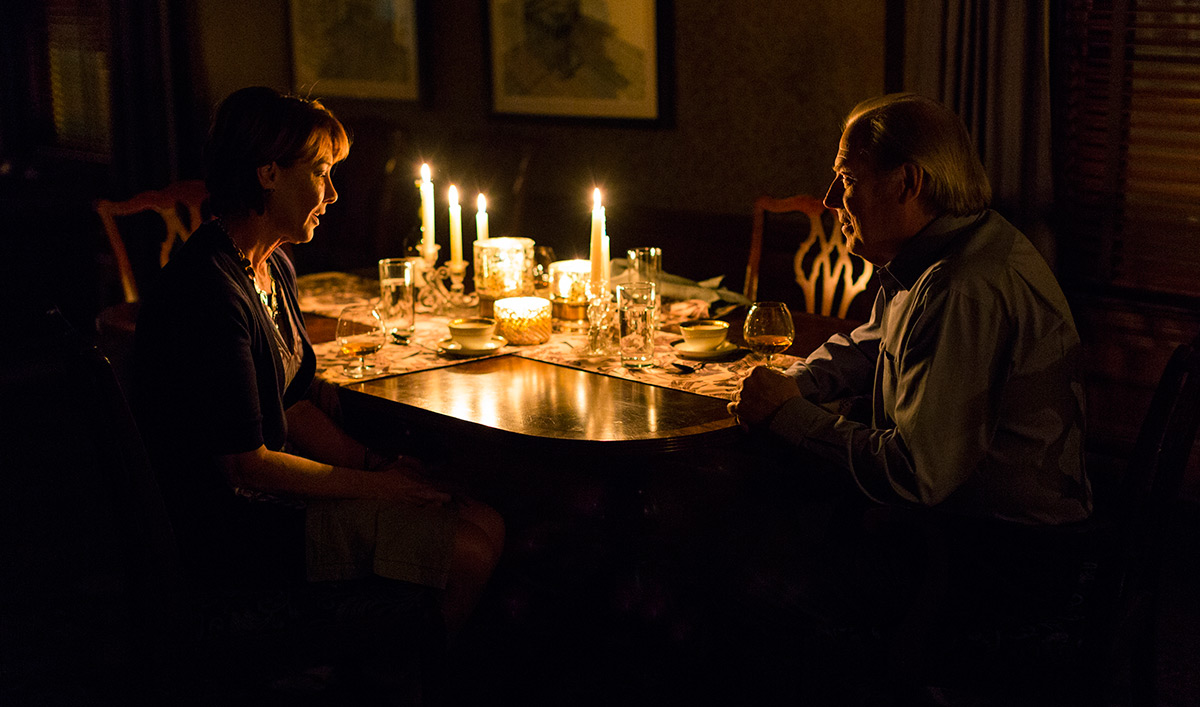 This week, Michael McKean discusses Chuck with The Hollywood Reporter, Variety and The Daily Beast, while Bustle is excited about Huell reappearing. Plus, Den of Geek highlights the show's Easter eggs. Read on for more:
• Michael McKean describes Chuck to The Hollywood Reporter as "all about self-control, which is deteriorating because of his physical, physiological and physiological problems, but he is definitely a man who doesn't like being out of control."
• Variety interviews Michael McKean, who says, "We still don't know what the connection between Chuck's illness — psychological or not, psychosomatic or not — we still don't know what bearing Jimmy's presence or absence has to do with that. It's a complicated issue, and I just try and keep it simple."
• Michael McKean tells The Daily Beast, "I think the real story there in that flashback is how dedicated Jimmy is to helping Chuck. It's kind of the part of the story that we haven't told yet. We've seen Jimmy kind of attempt to be sweet, but this is something else."
• Reveling in Huell's reappearance, Bustle declares, "With Francesca and Huell in place on Better Call Saul, now fans should be eagerly awaiting the arrival of Bill Burr's Patrick Kuby to round out Saul's A Team."
• Hunting for Easter eggs, Den of Geek asserts, "Better Call Saul is a great show for many reasons. Chief among those reasons is that it trusts its own mythology."
• Newsweek thinks "Chicanery" had "arguably the most riveting courtroom scene since Lieutenant Daniel Kaffee (Tom Cruise) wasted Colonel Nathan Jessup (Jack Nicholson) in A Few Good Men."
• Digital Spy reports, "Better Call Saul wowed fans with a series-best episode last night (Monday, May 8) in the US – to the point where some people are declaring that it is better than parent show Breaking Bad."
• "By having Rebecca attend the hearing on Better Call Saul, Jimmy exposes Chuck's greatest vulnerability while he's on the stand — and it leads to Chuck reacting exactly the way his brother wants him to," Bustle comments.
• Uproxx reports that 1954's The Caine Mutiny was a major inspiration for "Chicanery," pointing out that the "similarities between the climactic scenes in this week's episode of Better Call Saul and The Caine Mutiny are both striking and fascinating."
• IndieWire surmises that Gus's "ruthless and Machiavellian ways are even more diabolical because they're hidden beneath a veneer of perfect politeness and sometimes an offering of scrumptious fried chicken."
• For its part, TV Overmind calls Gus "as ruthless as he is conniving," noting that he "personally enjoys killing off his rivals in the drug business."
• Discussing playing a different incarnation of Gus, Giancarlo Esposito tells Junkee, "I can find a Gus that is finding his way and finding his confidence as someone who's a little bit more vulnerable and sensitive to not stepping on toes."
• For recaps and reviews of Season 3, Episode 5, "Chicanery," check out The Atlantic, A.V. Club, Den of Geek, Entertainment Weekly, Forbes, The Independent, IGN, IndieWire, The New York Times, Observer.com, TVLine, Uproxx and Vulture.
Watch the latest episode of Better Call Saul on amc.com and AMC apps for mobile, Xbox One, Apple TV, Roku and Chromecast.
To stay up-to-date with all the latest news, sign up for the Better Call Saul Insiders Club.
Read More