Uncategorized
The Cast and Creators Go Inside the Return of Gus Fring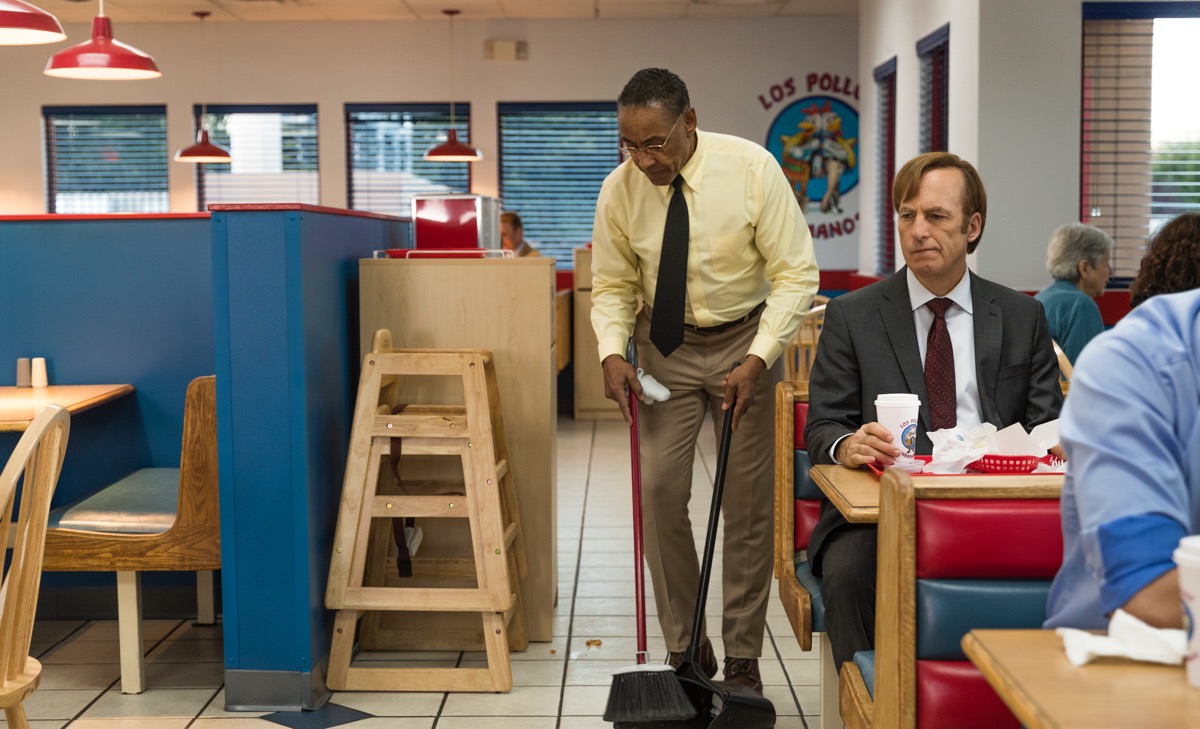 Everyone's a witness in the latest episode of Better Call Saul. Whether it's Chuck hiring a private eye, or Mike enlisting Jimmy to watch a man and his knapsack, everyone's in need of a second pair of eyes — everyone except Gus Fring, that is.
"Gus knows that Jimmy and Mike have a relationship. He also knows that Mike has been fishing," Giancarlo Esposito, who plays Gus Fring, explains in an exclusive behind-the-scenes interview.
While bumping into Gus means nothing to Jimmy, the return of the Chicken Man is a huge deal for Breaking Bad fans and the show's creators alike. "Watching it for the first time, even though I wrote it into the script and I knew Gus was going to come, I got a chill," Executive Producer Tom Schnauz says.
Meanwhile, Chuck's plan comes to a head, and he's got Jimmy right where he wants him: breaking and entering, destroying property, and threatening Chuck, all in front of the private eye and Howard Hamlin. "It really does feel like the last time he'll trust Chuck," Bob Odenkirk predicts of his character Jimmy.
Go inside Episode 2 of Better Call Saul with the cast and creators.
Watch the latest episode of Better Call Saul on amc.com and AMC apps for mobile, XBox One, Apple TV, Roku and Chromecast.
Better Call Saul airs Mondays at 10/9c on AMC. For the latest information and exclusives sign up for the Insiders Club.
Read More